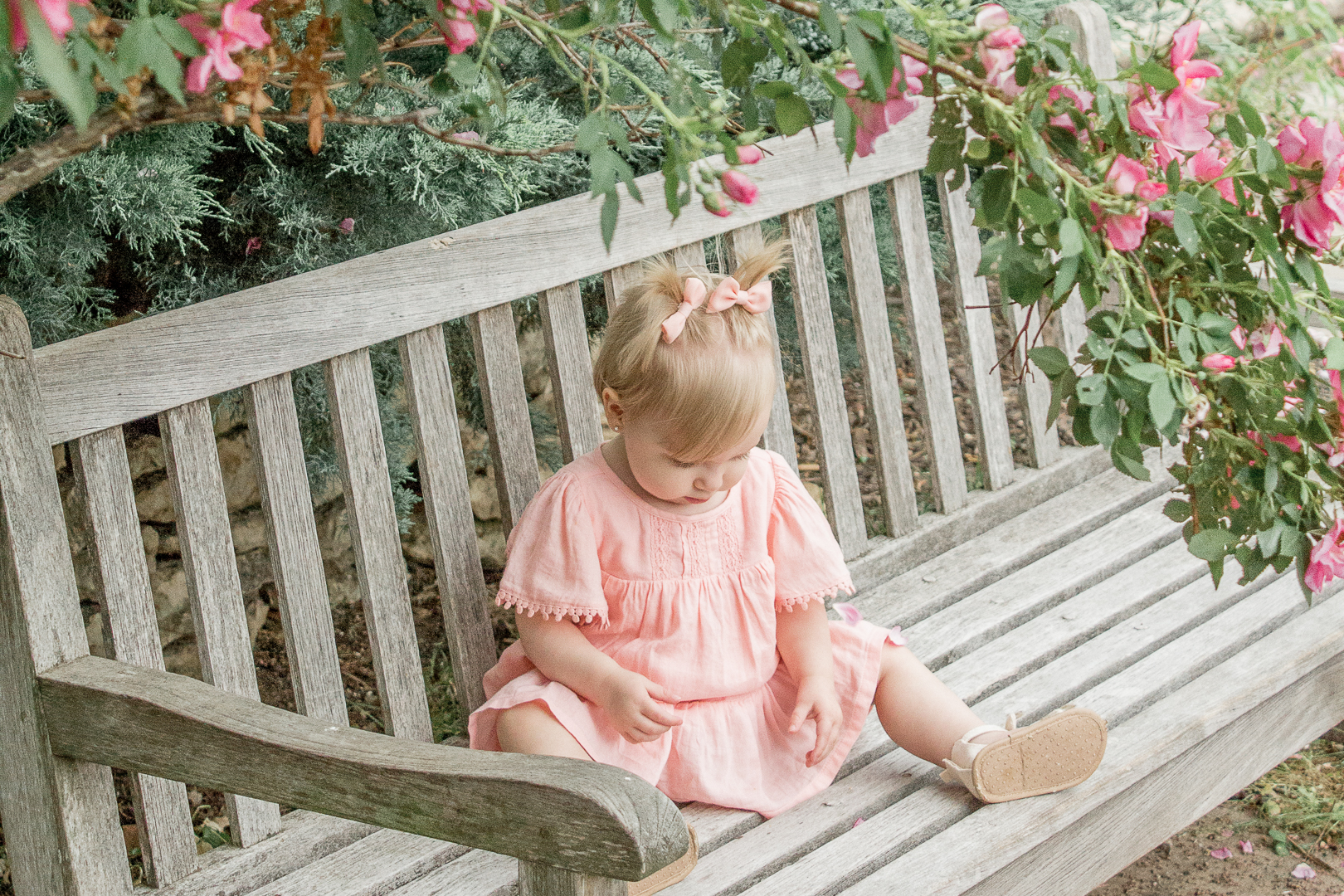 Pin It
Never did we dream that we would find a location like this when visiting the charming Kansas City in Missouri. After only a few hours of exploring we found Loose Park Rose Gardens. But with it being the middle of the day, we found the lighting and heat was a bit much to start taking photos at that time. So we decided to return to this gorgeous rose garden around sunset in the late afternoon. Little did we know a storm was about to hit, and all the weddings and photoshoots would be happening at the same time as well.
The purpose of this trip wasn't actually to take family pictures, but we did say that the next time we took photos there would be an emphasis on Rohan and Everley. My husband is a very good sport about taking lots of gorgeous pictures with me and Evie, but rarely does he get in front of the camera and pose with her. It was quite fun actually being the one behind the lens for the majority of this shoot. Our plan was that we'd use the tripod, but as we were running against the clock for when the storm would hit, we decided to just take turns shooting and capturing the amazing rose garden in all it's glory before we were drenched in rain and rushing back to the car, which was a good 10 min walk away.
Pin It
Everley has really grown to love flowers the same way that I do. She just lights up whenever she sees them, and wants to smell them. Which is appropriate I guess, especially when it comes to smelling the roses (pun TOTALLY intended). Walking through this maze of overgrown rose bushes, petals piled up on the walkways and hidden flowers tunnels and seats among it all, almost made me tear up. For anyone who knows me, you'll know that flowers really do light up my life (just like my little girl), and seeing both in one place, enjoying the other, was really special. One day I hope to have my own personal rose garden just like Loose Park's.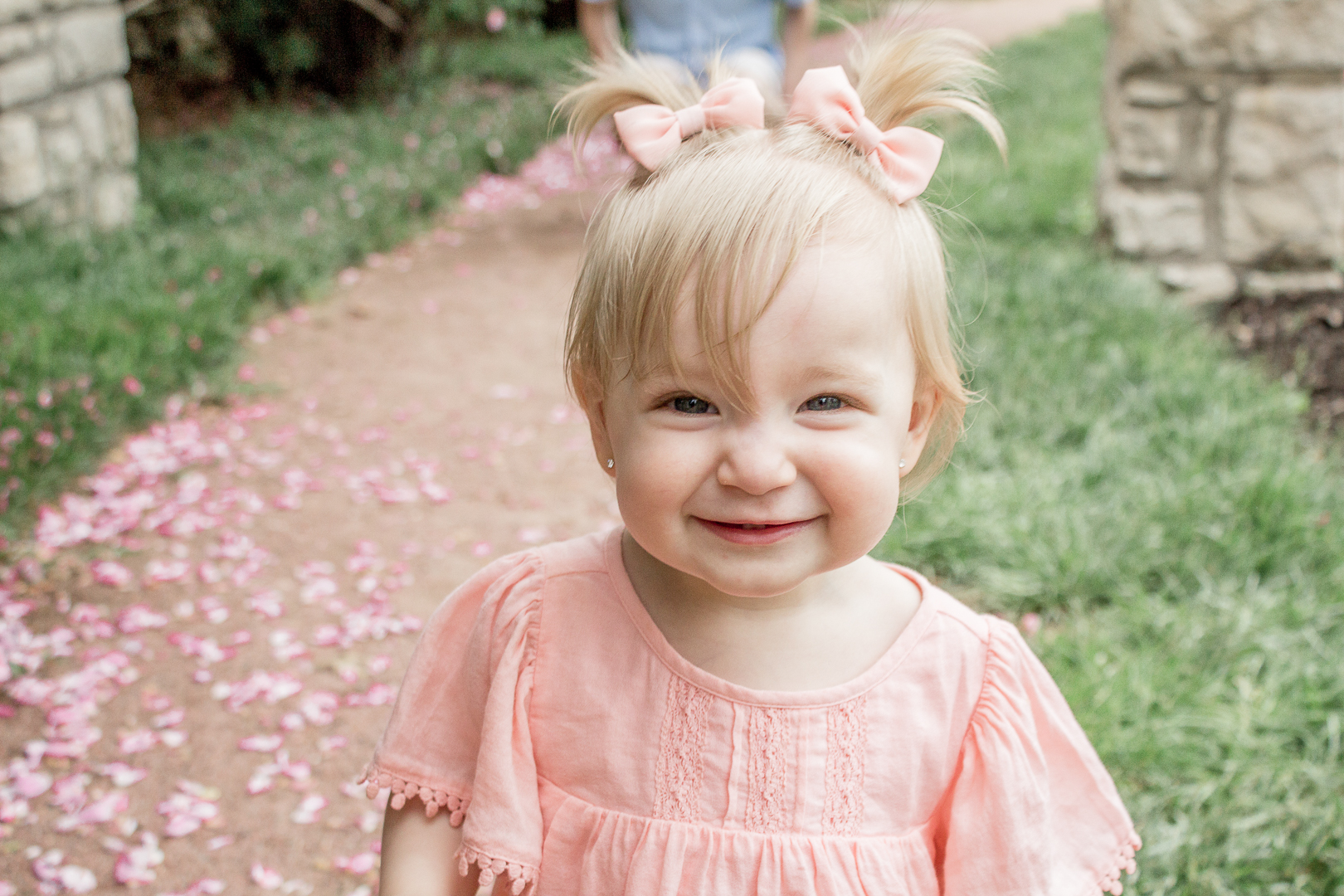 Pin It
Roses and gardens will always be something that steals my attention. But when I get to enjoy them with my family, while exploring a new city, they become embedded in my memory forever. And now I have a beautiful selection of images to paste all over my walls at home to remind me of our time visiting the Kansas City rose garden.
NOTE: Our site may contain affiliate links. This means that if you make a purchase after clicking a link I recommended, I may make a commission off that purchase through that site.