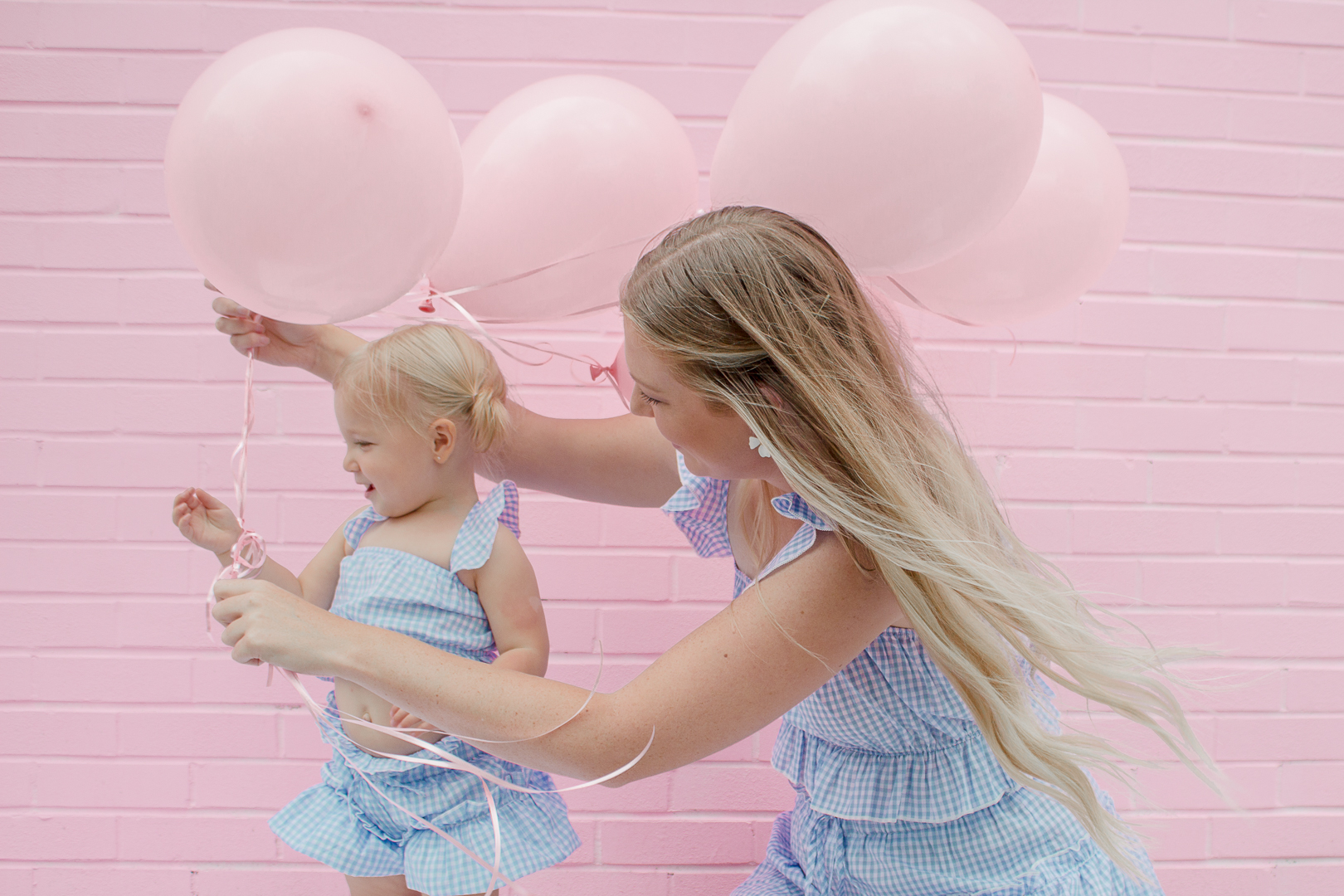 Pin It
Is it just me, or is it every mother's dream to match their daughter on occasion (or always)? I honestly couldn't tell you where this obsession with Mommy & Me sets came from. But I can tell you it doesn't seem to be going away anytime soon… not on my account anyways! So whether you're into doing it yourself, or simply just like to watch those "other mamas" do it for you, here is a look at a really fun candy-carnival-inspired shoot Everley & I did over the weekend.
A special thank you to SheIn for sponsoring this post.
NOTE: Our site may contain affiliate links. This means that if you make a purchase after clicking a link I recommended, I may make a commission off that purchase through that site.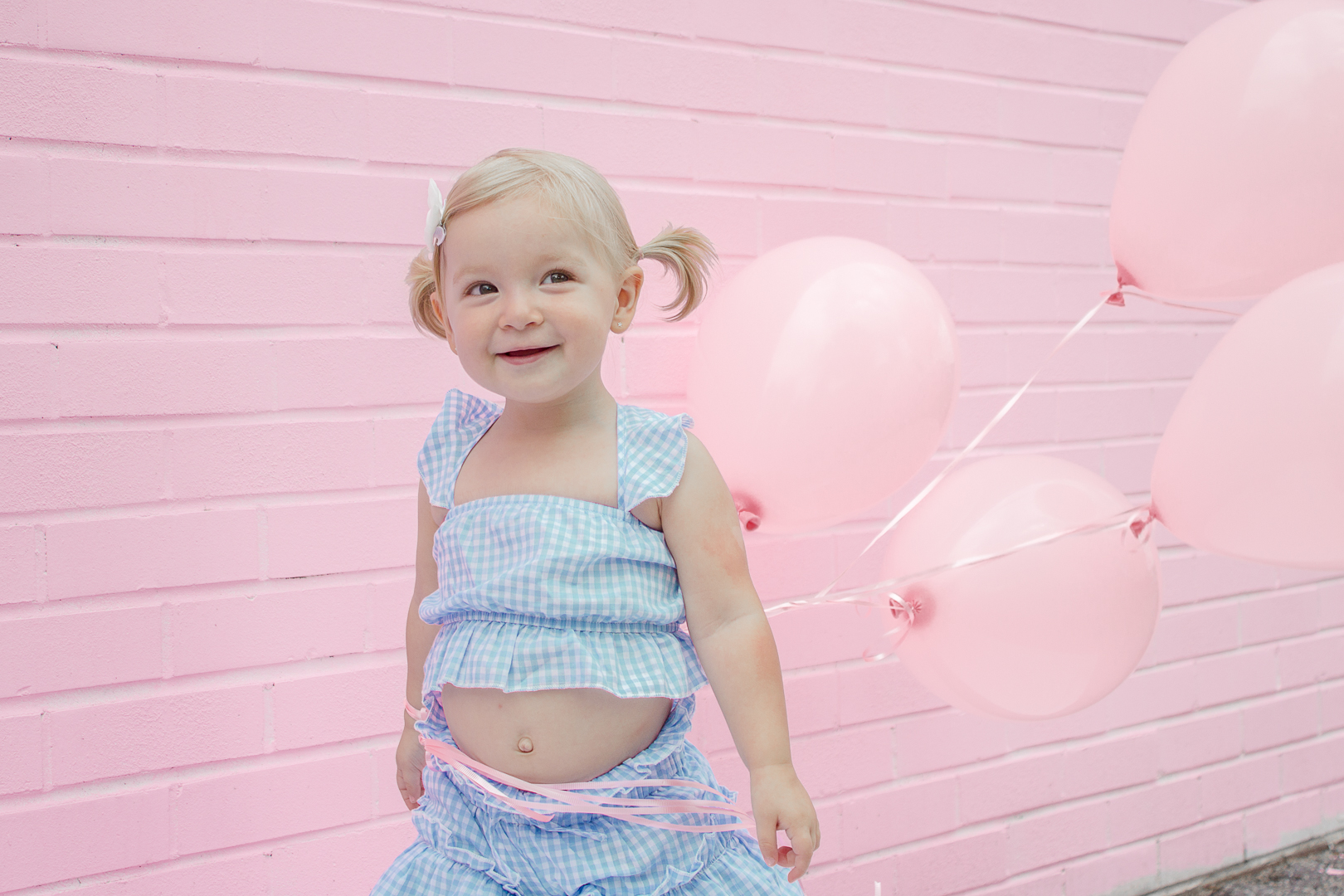 Pin It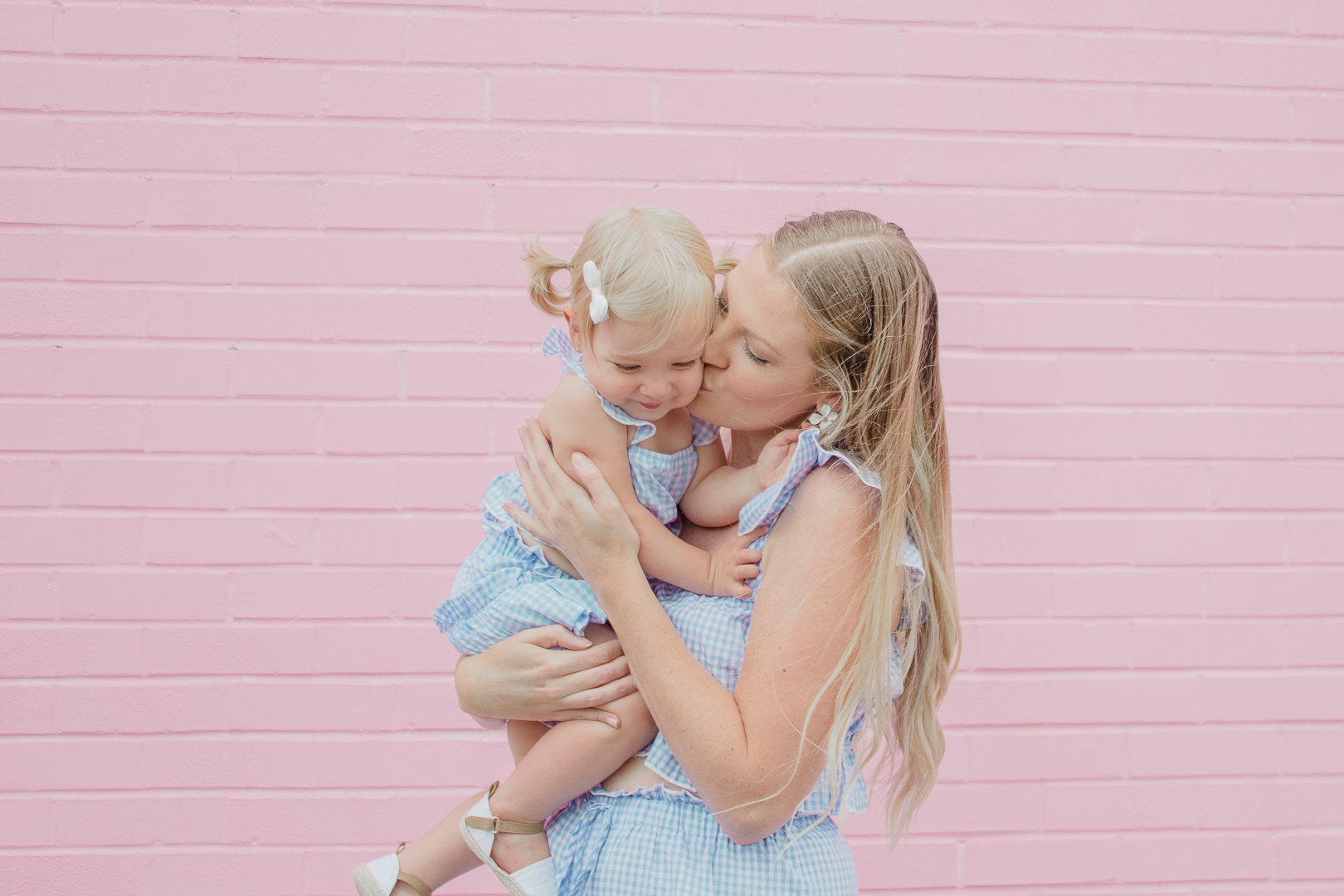 Pin It
It's no doubt that pink and blue are a favorite color combination for Everley & Me. So when SheIn reached out and wanted to collaborate, I was immediately drawn to the fun and playful gingham print in these matching mommy & me sets. Not to mention they are blue!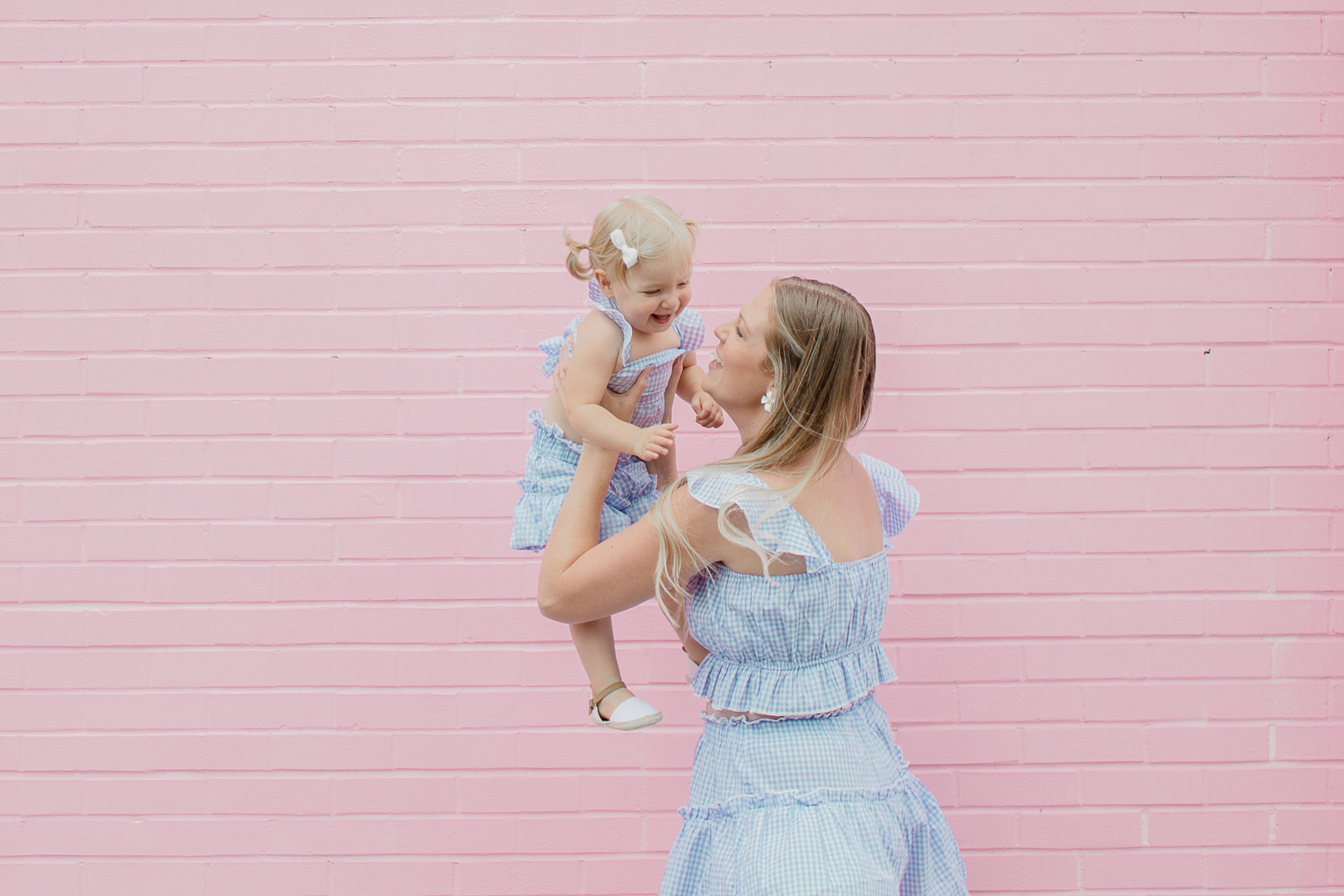 Pin It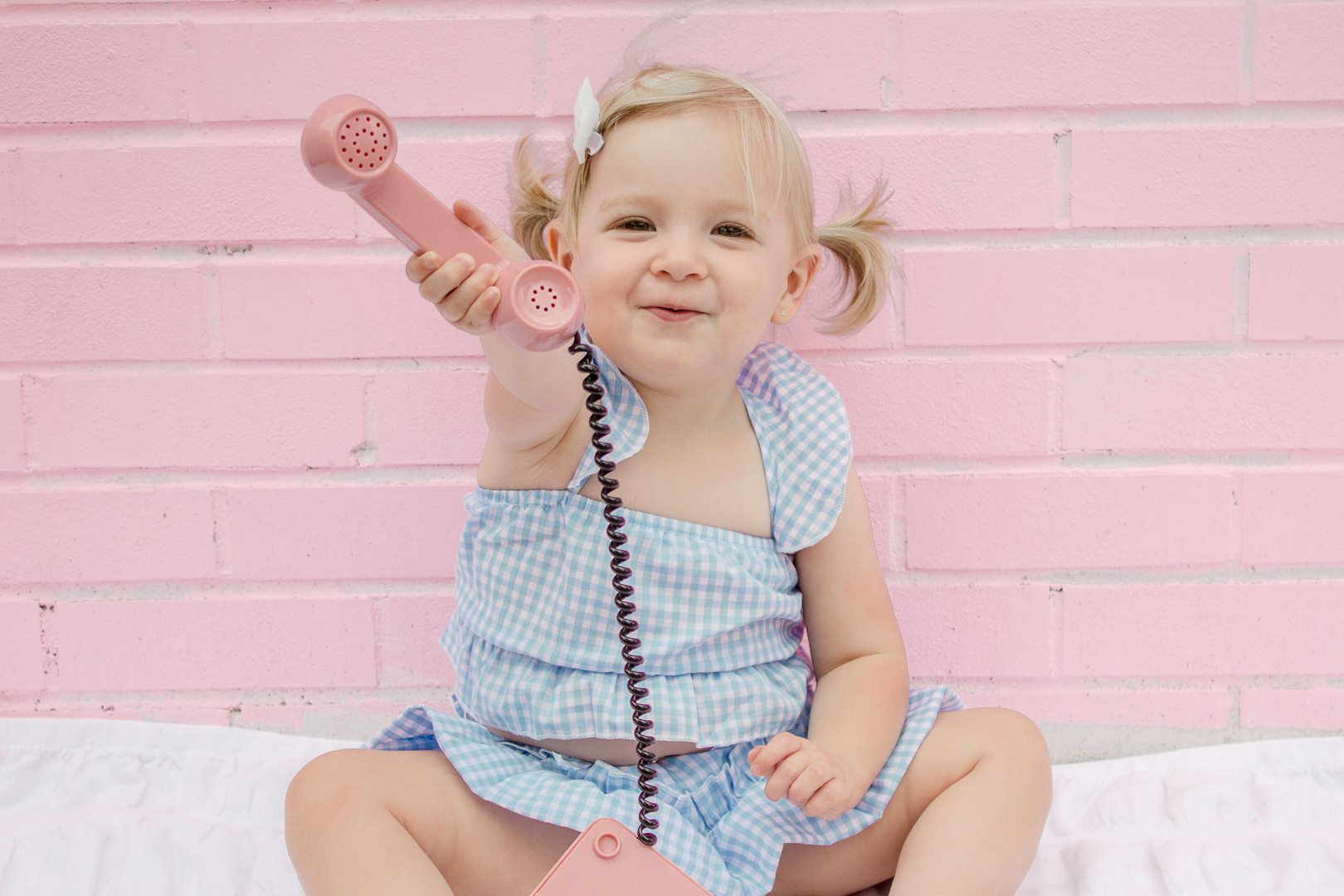 Pin It
Evie and I headed out to Walmart to find a few special prop pieces for this shoot. We found pink lollipops, balloons, and some ribbon. We had a little plastic pink telephone that Everley has been using in her playhouse cubby, but we thought we'd bring it along too. You can never have too many props when photographing a toddler! Plus when you've perfectly coordinated mommy & me sets, then you want to go all out on extras!
We've linked to our mommy & me sets here (Brooke-Lyn's and Everley's). We've done a lot of shopping with SheIn recently since they brought out children's clothing. It's so affordable and they often have items that are similar to women's, if not already made to be matching, like our mommy & me sets!
NOTE (SIZING)
I did alter the size of Everley's set. It was made for a 6-7 year old (size 120). I simply stitched the back, which I can undo as she grows, and took in the sides. Also, I hemmed them up to fit her a bit better length-wise. I often take the risk when I find something really cute (and cheap) and make it work. I'm so glad I did this time!
Sometimes I order a size higher than she needs and make alterations until she grows into it properly. Then she gets twice as long out of it!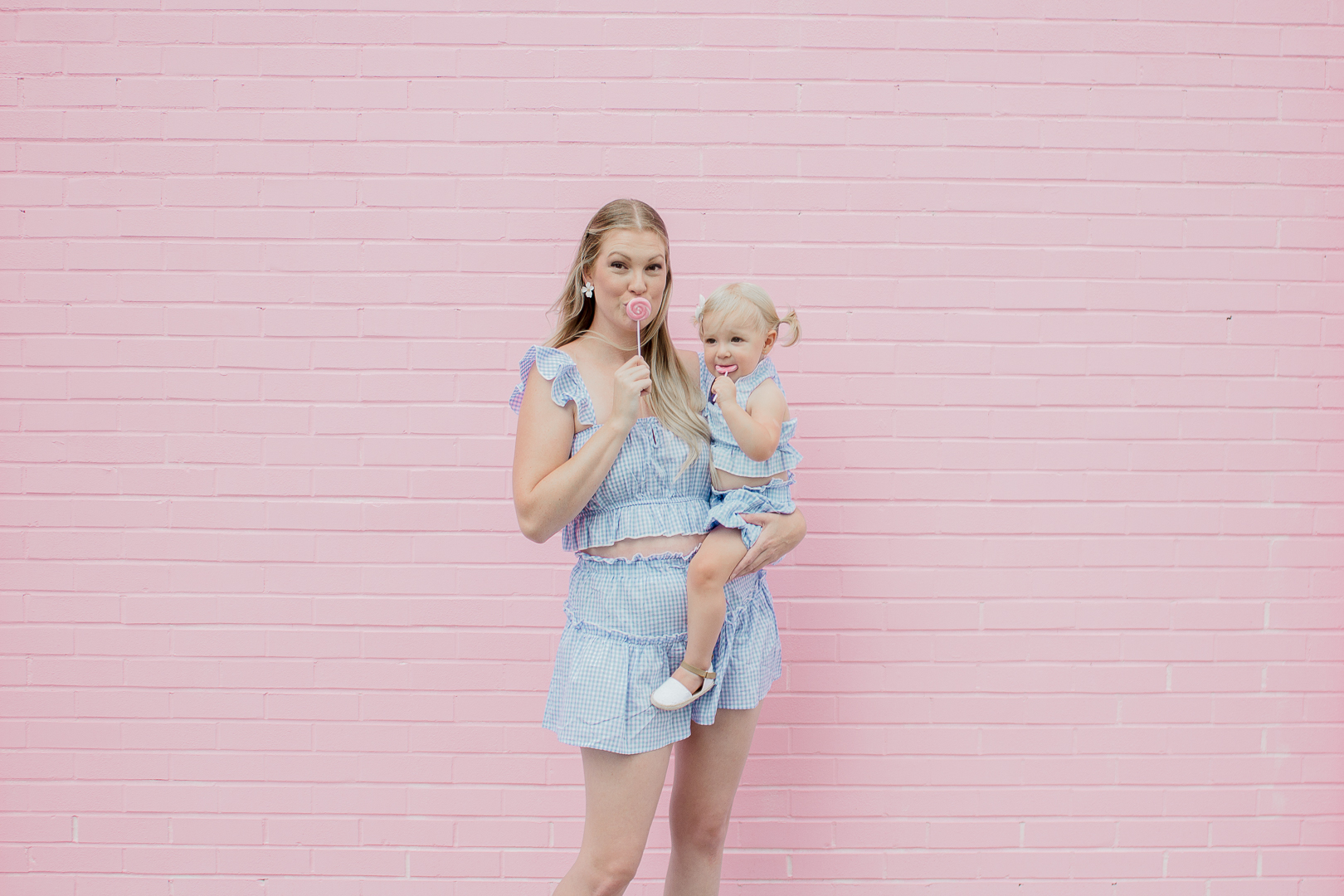 Pin It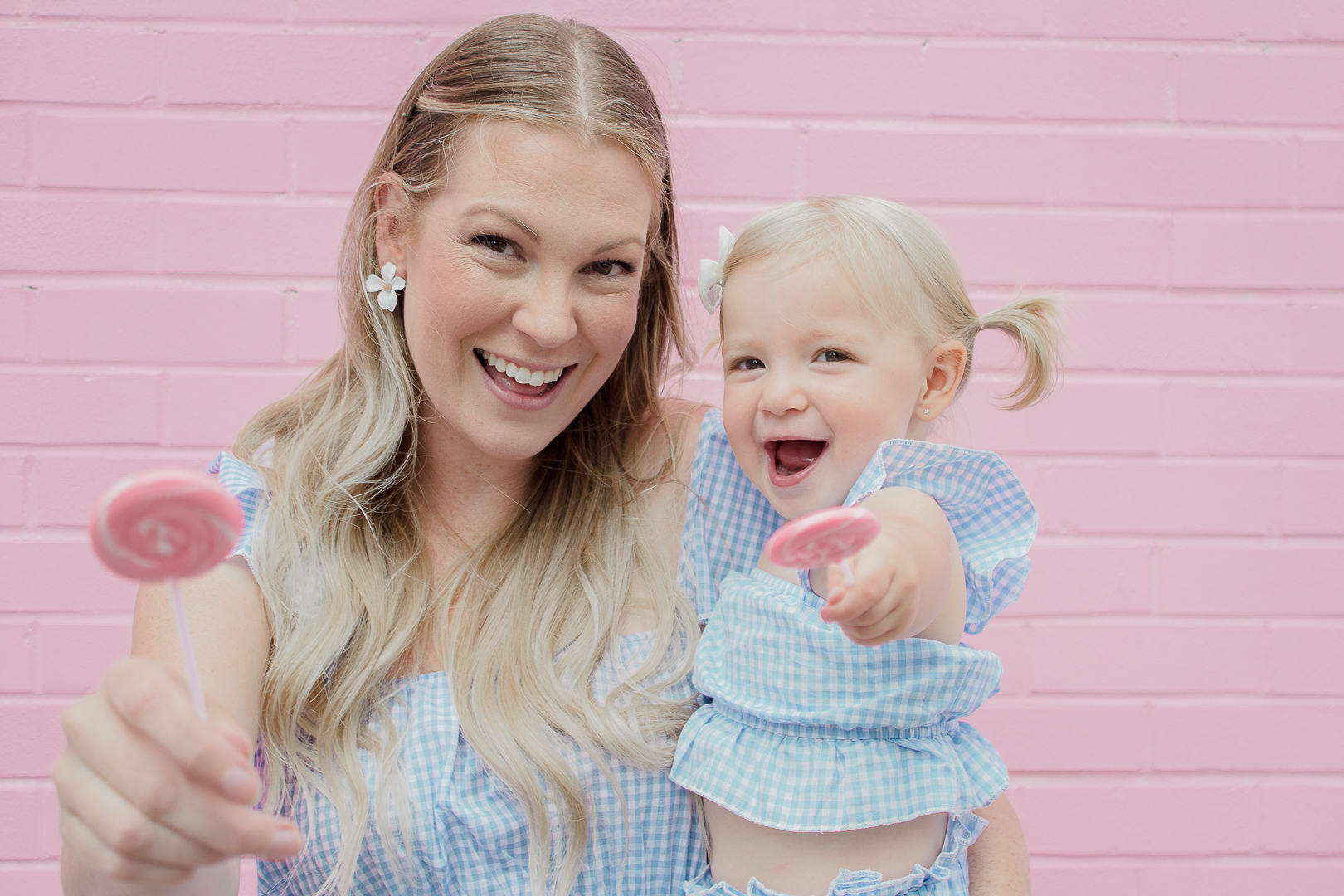 Pin It
We'd love to hear what you thought of this post! Are we liking the carnival-candy theme for these mommy & me sets? I think it's so much fun to dress up and shoot a proper photoshoot. Not just to capture the cute outfits of the day like in our Daily Looks, but also to create fun memories with Everley (and Rohan too, of course)!
NOTE: Thank you to SheIn for the matching outfit sets!