We went leaf peeping last week in one of Omaha's most iconic spots, Memorial Park. It was so nice to see all the autumn leaves in Fall before the weather starts turning and getting too cold to do much. And the perfect way to spend the afternoon with my little family. We cherish making memories like this…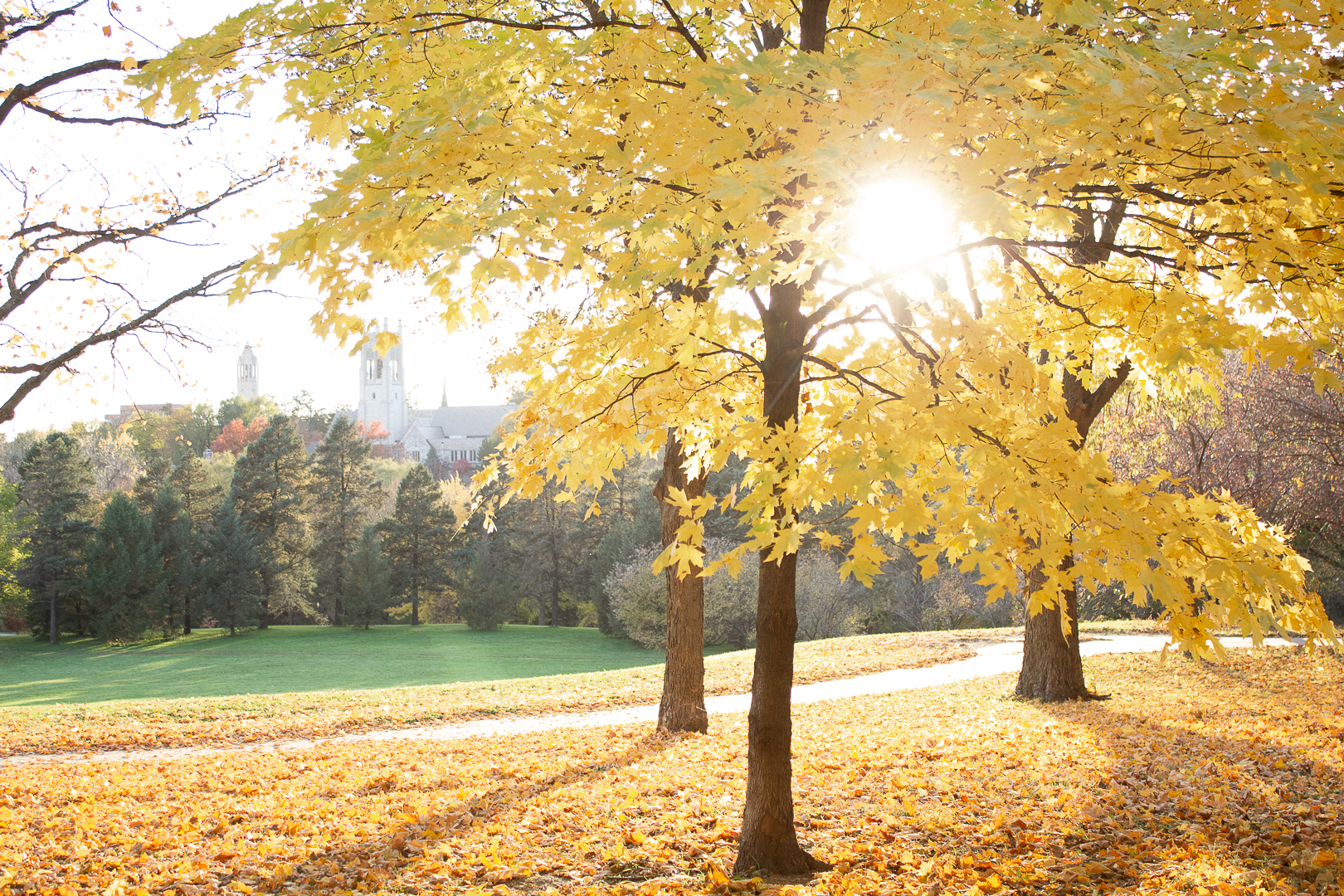 Pin It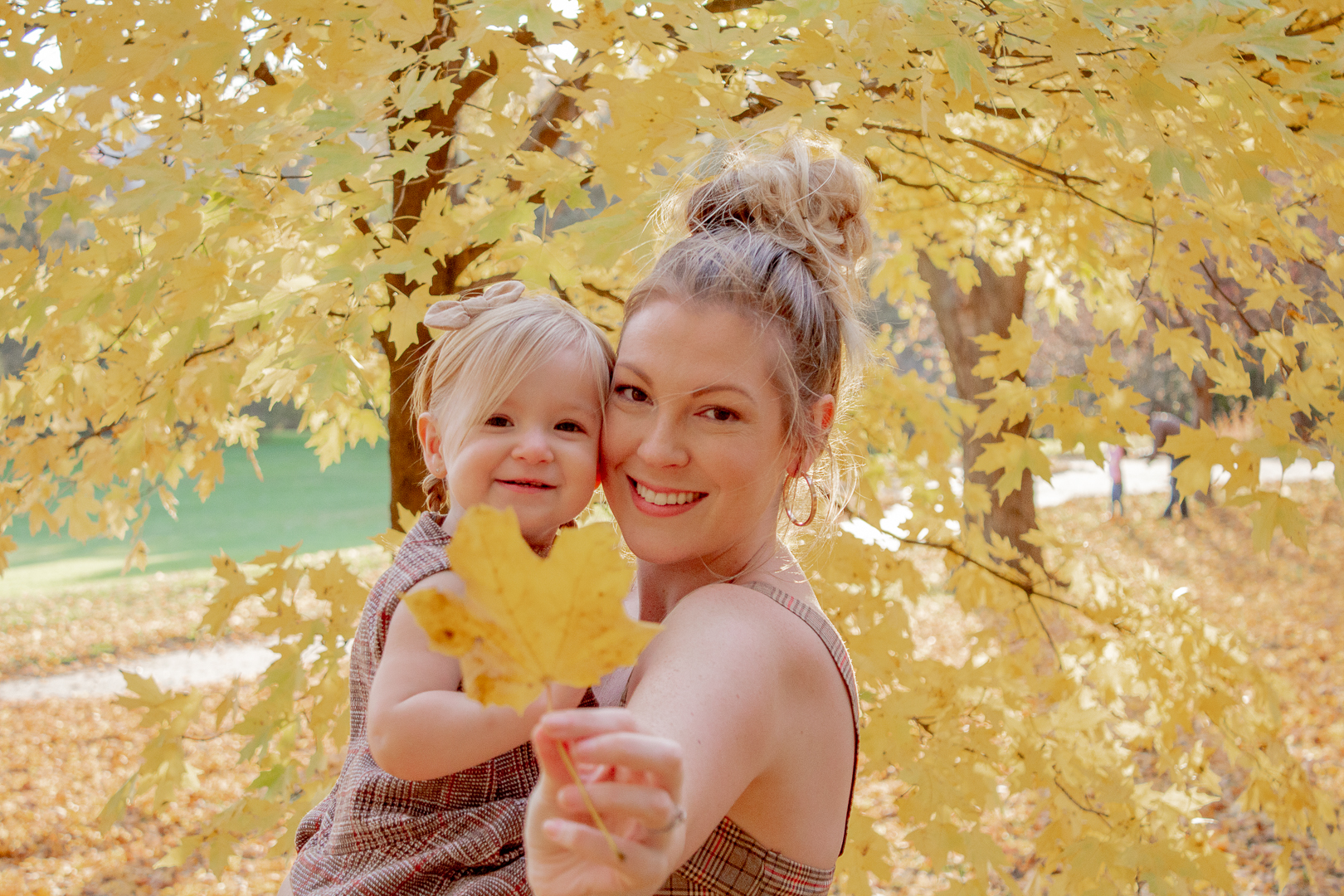 Pin It
Today I'm talking about parenthood and how it can be draining and challenging, but also extremely rewarding and what I do to try and stay in a healthy mindset… it's not always about the pretty things like autumn leaves on a warm Fall day. I'm getting real with you all about my experience with motherhood so far. I hope you get something out of it, or at least enjoy the read. I'll admit, this ended up being a little longer than I'd planned, in fact, I hadn't actually planned to write from the heart today, it was just supposed to be a pretty fall autumn leaves post. So here we go…
FRESH STARTS ARE NEW EVERY MORNING
Firstly, I think it's important to have realistic expectations that some days are just going to be tough cookies. After all, you're dealing with a mini human who doesn't have a clear understanding of life just yet. But the biggest thing I've learned this past year is that every day is a fresh start, a clean slate and new beginning (and guess what, it resets every morning)!
Shifting my mindset to begin my mornings this way has helped me with my anxiety throughout the day and late at night, as nothing can be done about the feelings and overwhelm from yesterday, or the day you've just had. It's a new day tomorrow, intended for new purpose. And I love that God gives us the grace to start fresh every day, and all we need to do is choose to start the day off the best that we can.
That doesn't mean some mornings aren't rough. Let me tell you, I've had them! Honest. They're not fun and seem to somehow steal the joy for the day. I find it difficult to try and push forward with a day that starts out this way, but just remember that tomorrow will come, and you get to reset. And in the meantime, why not try to make the day better. After all, it can't get any worse, right? Instead of looking at the morning's mishaps as a bad start, look at it as an opportunity to fill the rest of the day with good memories. I think having a positive outlook on the day really helps when you are struggling to come back from a rough morning.
It's also good to remember that toddlers don't know better yet. They don't wake up and say "I'm going to try and ruin Mama's life today". When things go bad, sometimes that's just life. And I know it's no fun, but it's a big part of motherhood, and these moments will help define the mother you are destined to become in the future. Handling situations with grace and kindness and understanding that my little girl doesn't wee on the floor to make me mad, or try to clean up dog poop on her own to add to the hilarity of my long list of to-do's for the day (and the third bath by lunchtime). She is learning. She's trying to help me. Trying to look at the situation through your child's eyes will help with the frustration. Admittedly, sometimes there is no known reason as to why kids do some things. But I promise you, they don't wake up planning to destroy your day.
Remember, YOU are their FAVORITE human in the ENTIRE world!
A special thank you to SheIn for providing the dresses in this post.
NOTE: Our site may contain affiliate links. This means that if you make a purchase after clicking a link I recommended, I may make a commission off that purchase through that site.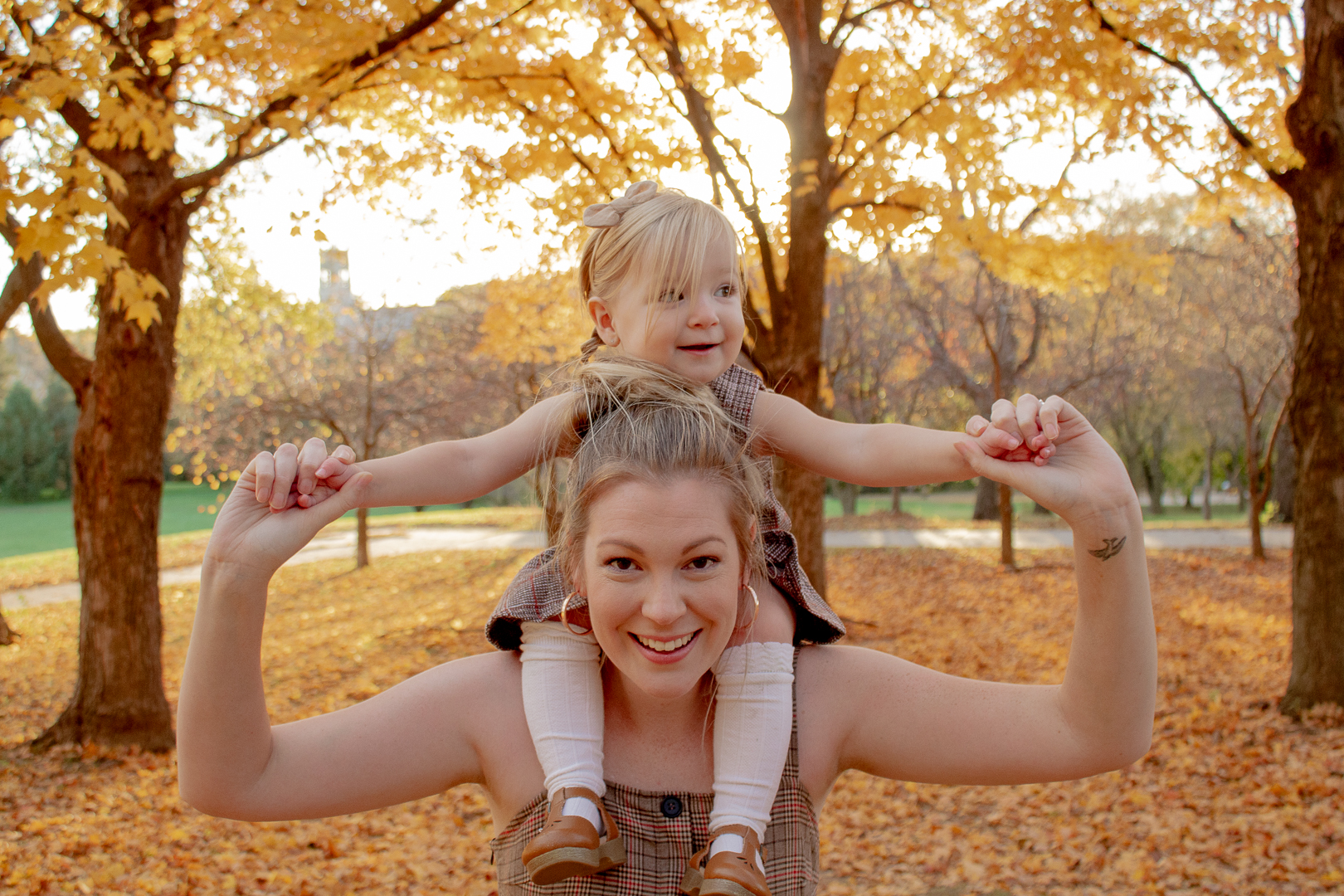 Pin It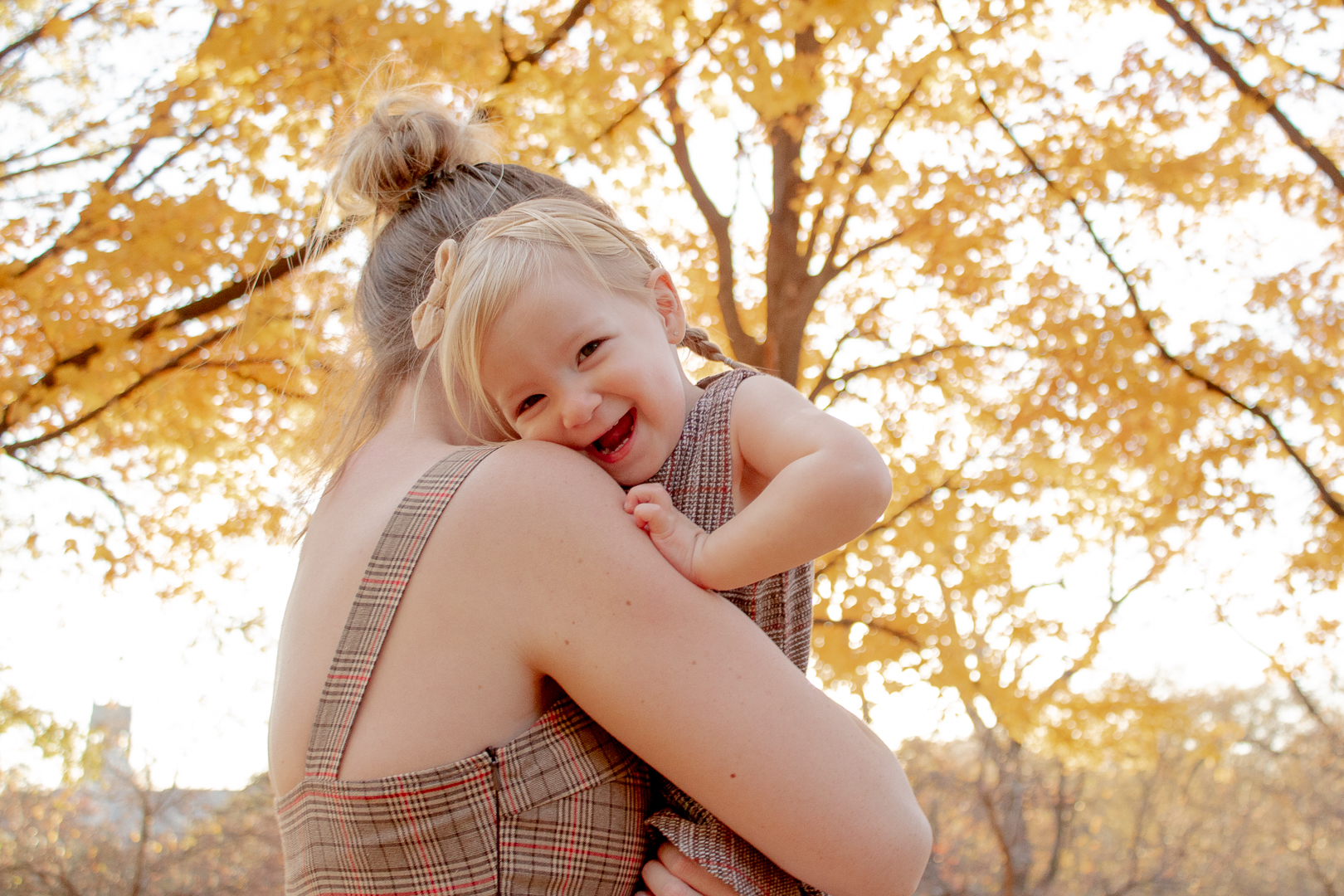 Pin It
SUPPORTIVE PARTNERS & FAMILY ROLES
My husband and I have an "agreement" at home with our household chores, routines, and Everley's care and share the load for all the parts of parenthood. It is not JUST the mother's job to take care of the children. I think having a clear understanding that you and your spouse are BOTH partners in the parenthood thing, and need to share some of the responsibility that comes with that. After all, you BOTH get to reap the rewards and blessings that a child brings to your lives!
What we do (and I understand this may be different for everyone), is have set days or job roles. We know them. We stick to them, unless it has to be changed on the odd occasion, and we find this stops us from getting to Everley's bedtime and fighting over who had the longer, harder day, who has to bath her, read to her, say her prayers and tuck her in for the night.
This is a breakdown of our "roles" at home…
MONDAY – FRIDAY: Rohan is at work, I get to stay at home with Everley. So after his day, he comes home, we work out what is for dinner, set up Everley to eat her dinner in the highchair while we take the time to cook together, debrief about our days, share stories, connect. This is just as important as looking after Everley's needs. You're a team, you need to be on the same page and in a healthy relationship with one another to effectively show your kids what a good marriage looks like and how to treat others with respect and kindness (our children are sponges and learn more from what we do, than what we try to verbally teach them). We eat together. Then Rohan and I take turns bathing/dressing/brushing hair and teeth each night, and every weeknight he will read to her and do the nighttime routine, so I get to have some "alone" time without Evie attached to me. It gives me some time for myself to either rest, indulge in something just for me, or to catch up on any washing, cleaning or chores I didn't manage to get done during the day.
In all honesty, I actually try not to do too much else in my day while Everley is awake. While she naps, I might hang out some washing, or tidy the house, but when she's awake I am all hers. I really do try to give her the attention her little personality craves. Quality time together, maybe we go downstairs so she can play in her cubby house, maybe we draw pictures for Daddy's office board, or play with playdough, sing songs, or have a Disney dance party. I find these things keep my spirits high as well as hers, and refill my cup too seeing the joy on her face knowing she got to spend a full day with her Mama.
SATURDAY – SUNDAY: Rohan is home. We do the usual thing for dinner, we usually try a new recipe or something as we have a bit more time to "nut it out" over a weekend, as opposed to a weekday. We always try and get out of the house when the weather permits, or we do a family movie afternoon/night. We usually use Sundays to do a proper house clean (together while Everley naps in the day). When it comes to the night routine, again we alternate with bathtime. But I get to do stories and bedtime routine with her on the weekends. I find this then doesn't become a chore and is not exhausting as it's my special time with her over the weekend, just like it is for Rohan during the week.
Having a good understanding of the roles we each take on in our marriage and as parents have helped us immensely to enjoy the days we have, while also bringing the arguing over who HAS to, to a minimum. Instead, we GET to do these things with Everley without worrying about things being "fair" or "unevenly spread". Honestly, parenthood is a blessing, and when you change your mindset to view it that way, you'll find each day is filled with lots of little memories, rather than filled with frustration at the day's challenges. Take the time to smell the roses, or play in the autumn leaves!
A special thank you to SheIn for providing the dresses in this post.
NOTE: Our site may contain affiliate links. This means that if you make a purchase after clicking a link I recommended, I may make a commission off that purchase through that site.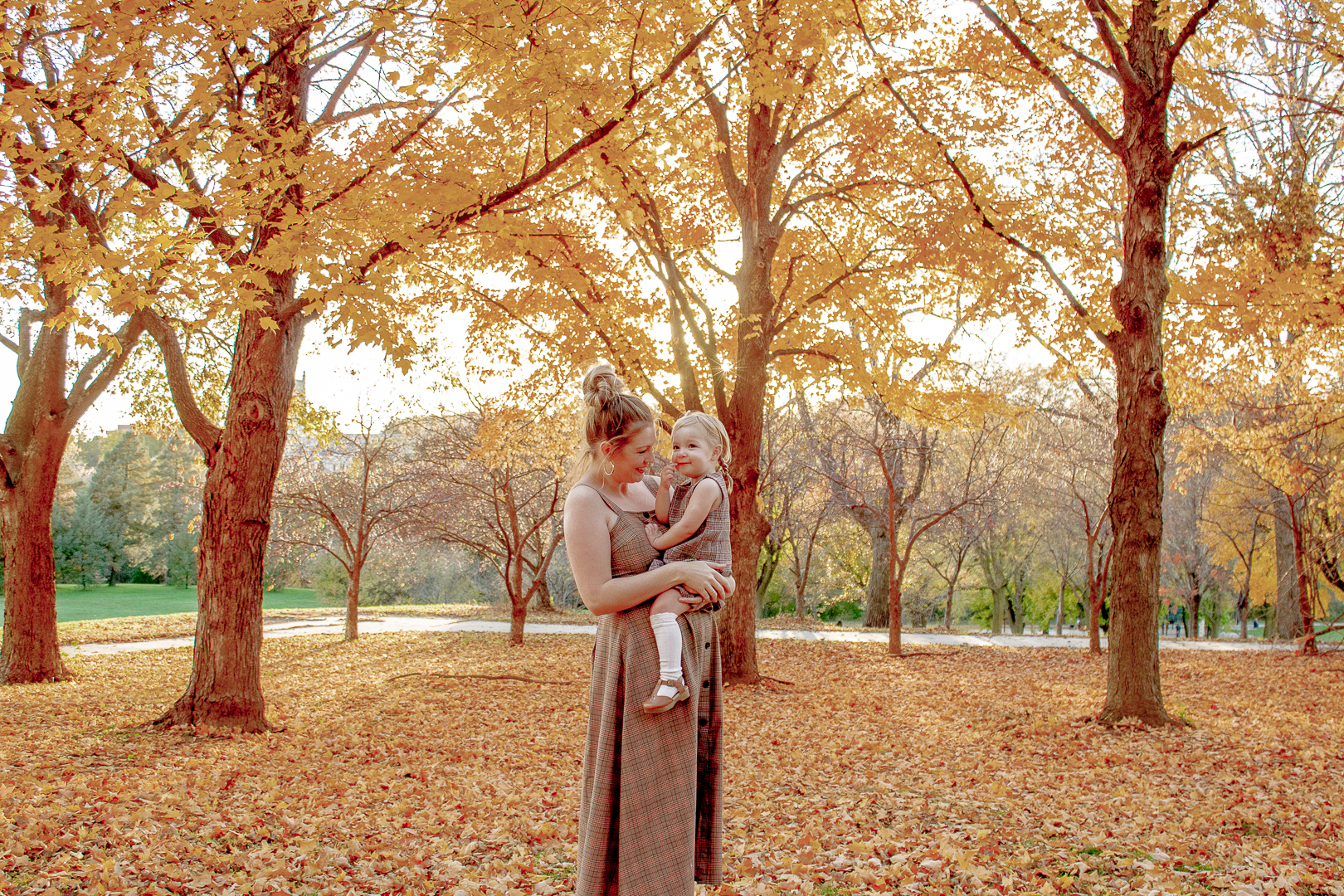 Pin It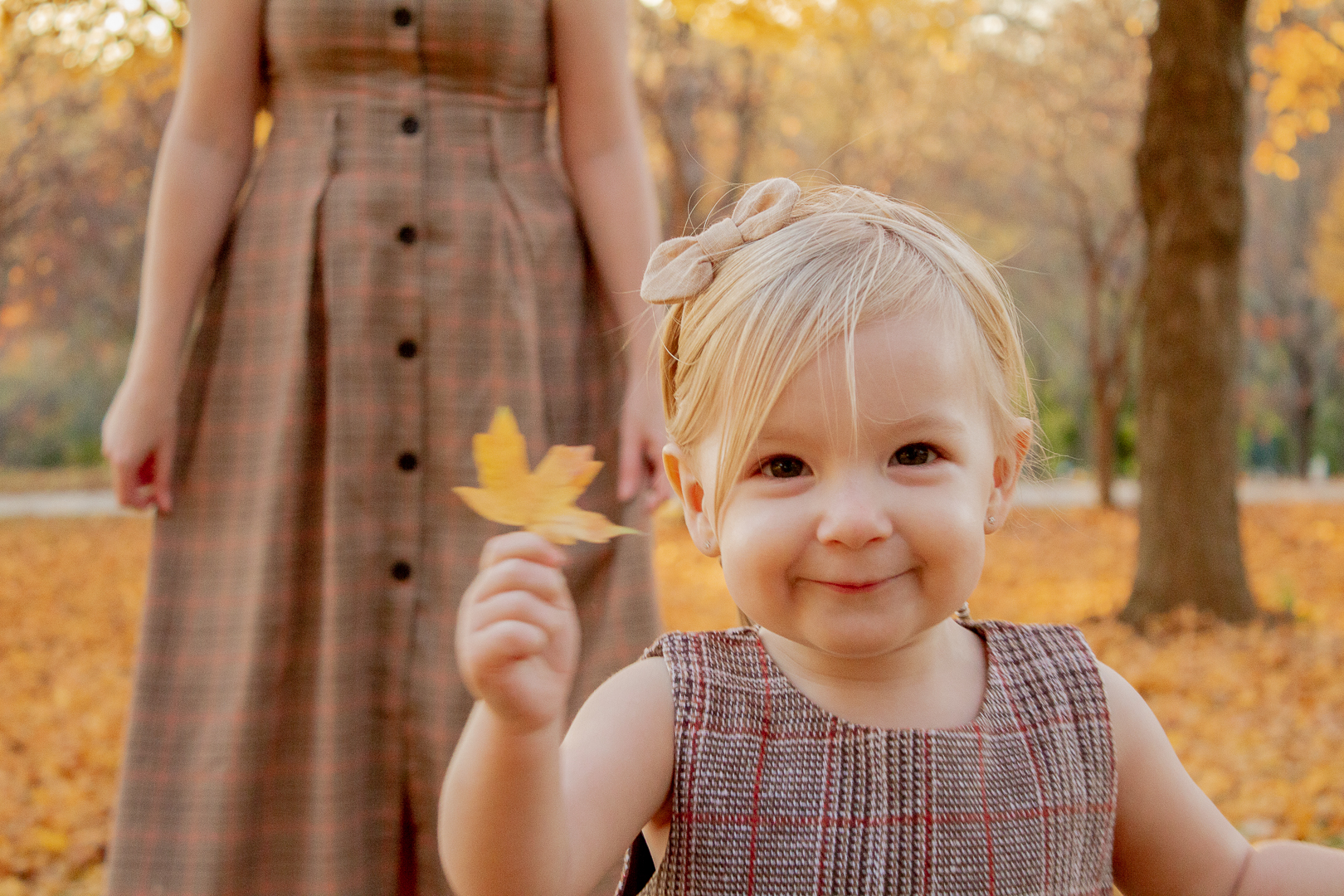 Pin It
DON'T FORGET TO TAKE SOME TIME FOR YOURSELF
Recharging and refilling your tank is one of the most important things we can do as parents, to make sure we are giving our child our best selves each and every morning. Some days, when I have a real cracker of a day, this is the part I look forward to the most. And that is not a bad thing. Having time for yourself to look forward to at the end of a hard day, does not make you a bad mother or parent. In fact, I'd say it means you are preparing yourself to be the best you can be for your kids. And that's you doing a great thing for your family!
For me, at the end of the day, it could be that I run myself a nice warm bubble bath and physically relax my body and mind with some peace and quiet and calm before heading off to bed myself. Mostly, Rohan and I will tuck into bed early and watch some of our favorite TV shows together. Other nights, I might paint my nails, wash my hair (because let's be honest, it's a process and even a luxury at times). Other things I love doing that help me recharge, are date nights with my man. This one is something we haven't had the luxury of doing since Everley was born, having family living in other countries makes this one a little harder for us to organize. But we are trying to be better at this, by hiring a sitter if needed and making our time together a priority as well.
I am by no means an expert on motherhood and parenting. But I have found these little things put into practice made a huge difference in our parenting style and overall happiness individually and helped grow our love for our child and as a family. It changed our mindset on what can sometimes be a grueling and challenging role into something that is manageable and mostly fun. Every family is different and may have different roles within their parenting, but I do believe that as long as the support and understanding between the parents is strong, that tackling those difficult days becomes less of a nightmare… I hope some of these tips can help anyone who may be struggling to pull the joy out of their days! Motherhood can be hard, but it can also be super rewarding!
Remember, YOU are shaping a little human!
Be responsible, but have fun. The time flies and before you know it they'll be moving out and standing on their own two feet. You can be a POSITIVE influence and encouragement in their lives, even starting NOW! 
Oh, and play in the autumn leaves while you can… they won't be around much longer!
A special thank you to SheIn for providing the dresses in this post.
NOTE: Our site may contain affiliate links. This means that if you make a purchase after clicking a link I recommended, I may make a commission off that purchase through that site.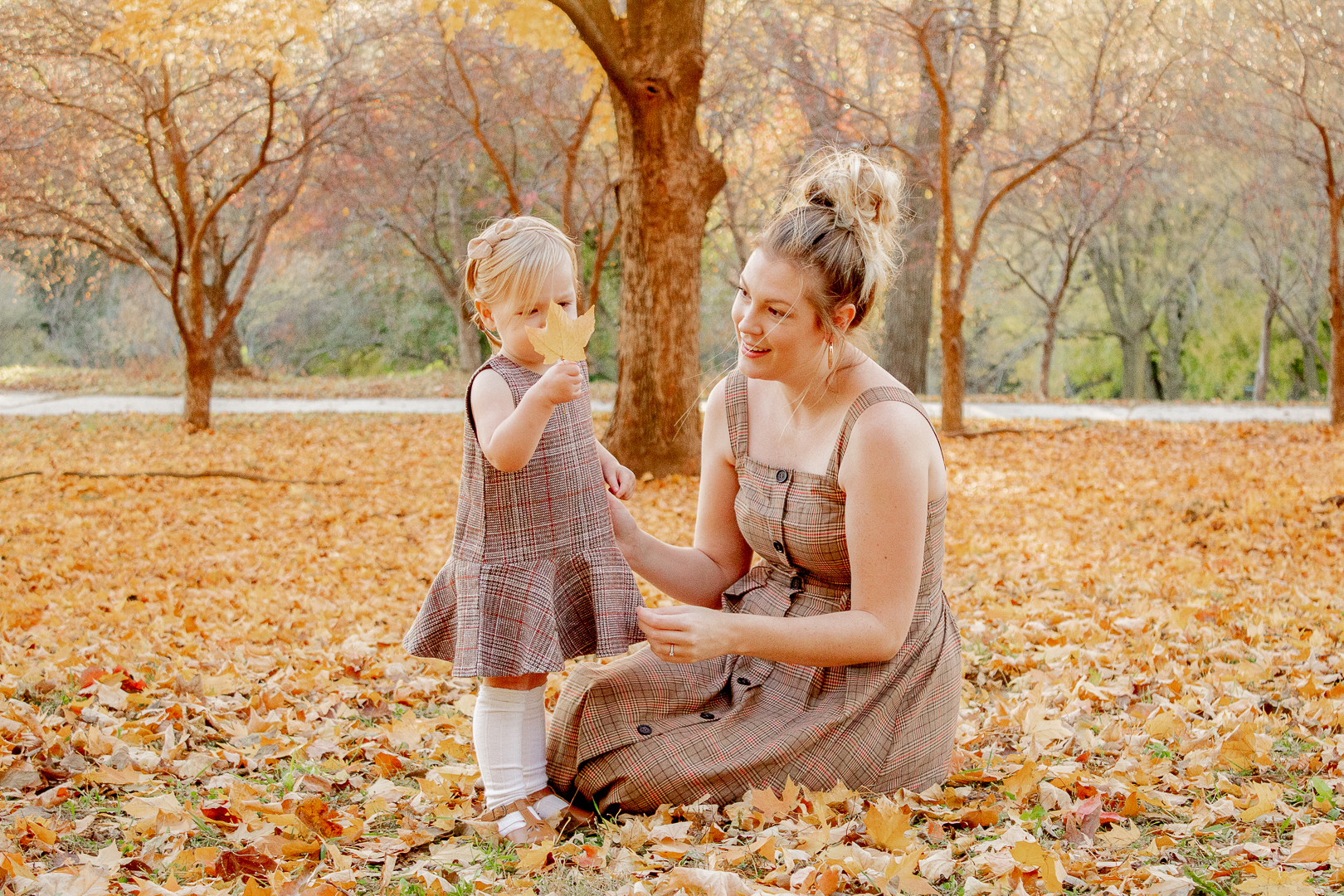 Pin It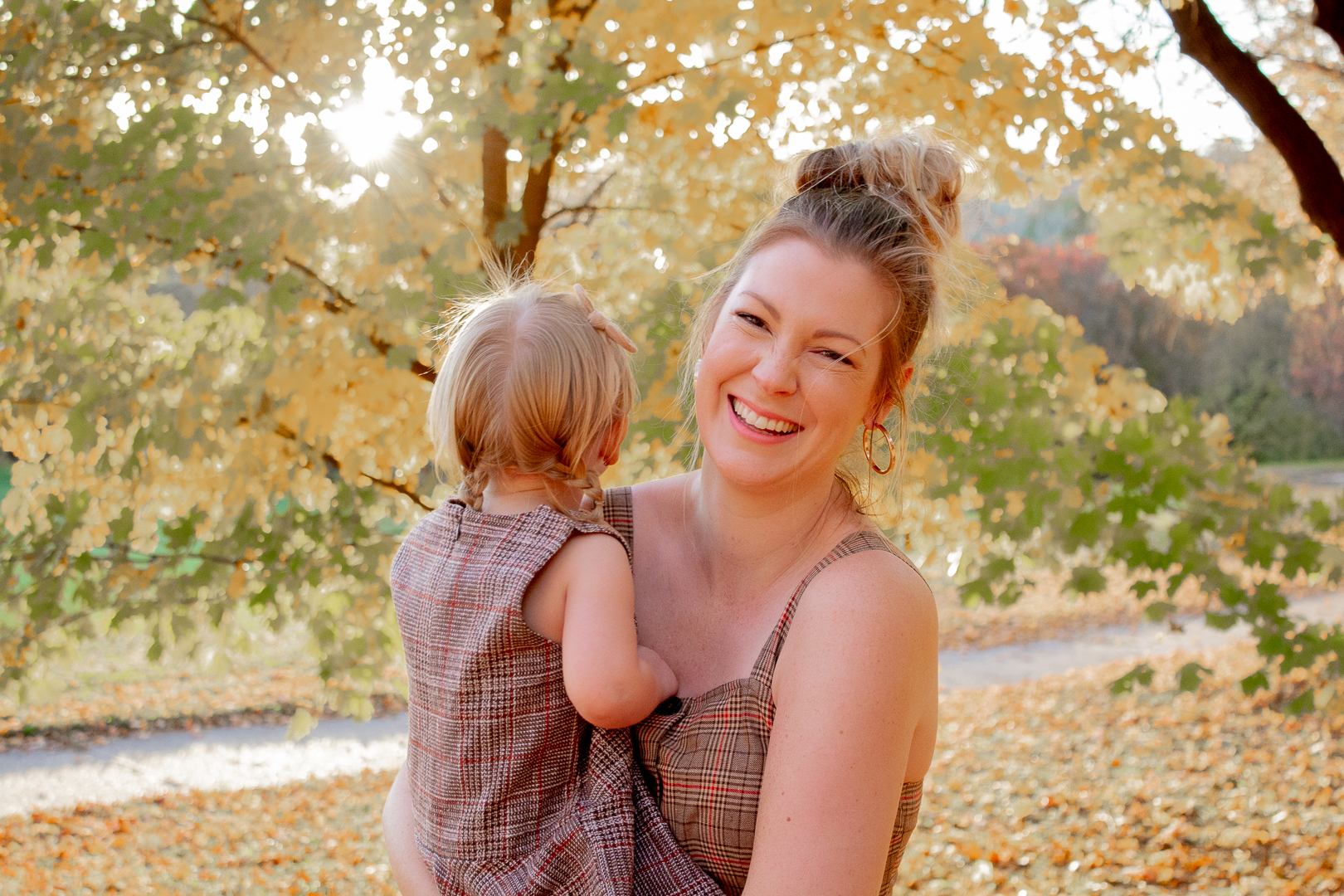 Pin It
AUTUMN LEAVES SHOOT DETAILS
Brooke-Lyn is wearing a plaid button-down dress while surrounded by autumn leaves. She paired her dress with some brown sandals (old, similar here), and some rose gold earrings (sold out).
Everley wears a matching plaid dress while she plays in the colorful autumn leaves. She also wears her long white socks, with her brown clogs and a little neutral bow nylon headband.
Do you love playing in the autumn leaves during Fall? Let us know you're favorite places to do it… we'd love to know! It doesn't get much prettier in the Fall than the gorgeous foliage and autumn leaves around every corner.
USE CODE
BROOK20

FOR 20% OFF ALL US ORDERS AT SHEIN
www.shein.com/us

A special thank you to SheIn for providing the dresses in this post.