Guess what we did on the weekend? We went to an Omaha Christmas Tree Farm for the first time and I'm so glad we waited to do this when Everley was old enough to run around and help us choose the tree! It was a special experience and something I hope we can do each year we are living in the USA. Something you just don't get to do in Australia.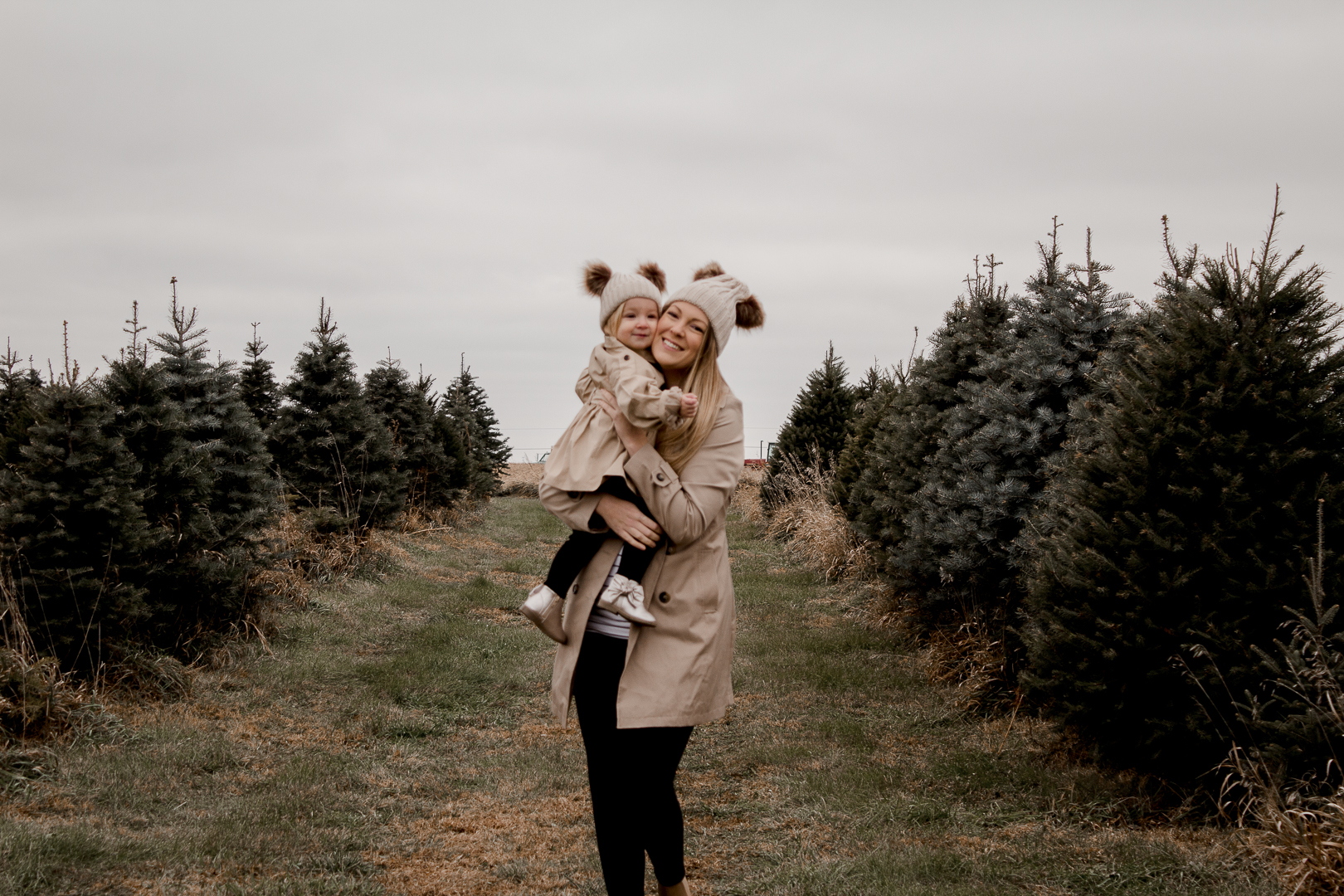 Pin It
We headed to the Omaha Christmas Tree Farm last Saturday. The farm is known as Nordstrom's Tree Farm, and by making an appointment we were able to get in before the Thanksgiving weekend rush and choose a tree. Although we missed out on the fun activities that come with waiting, when going with a toddler (and hoping to take some photos), we decided to forego the extras and simply show up without lots of competition. We are glad we did, but we might go back on Black Friday and do it all on Thanksgiving weekend again! The extras include hay rides and their famous hot chocolate which is all FREE when you purchase a tree.
We are so thrilled that we found this Omaha Christmas Tree Farm and are even more ecstatic that we got our tree one week early! Which means an extra week of smiles every time I sit in the living room, and every time I catch a glance of our tree. Fortunately, the place where the tree lives has high ceilings which allowed us to choose a nice big 8 footer! And there were plenty of great options in this size as well… we went with a concolor fir this year, one we've never had. The needles are big and thick, rather than short and sharp. I fell in love with it the first moment I saw this breed and had to have a concolor fir. So special being able to do this, and hopefully, start a Thanksgiving tradition.
The photos don't show just how cold and windy it was! It had almost begun snowing and was below freezing, and we shot this and chose our tree in under ten minutes (record time)! Haha.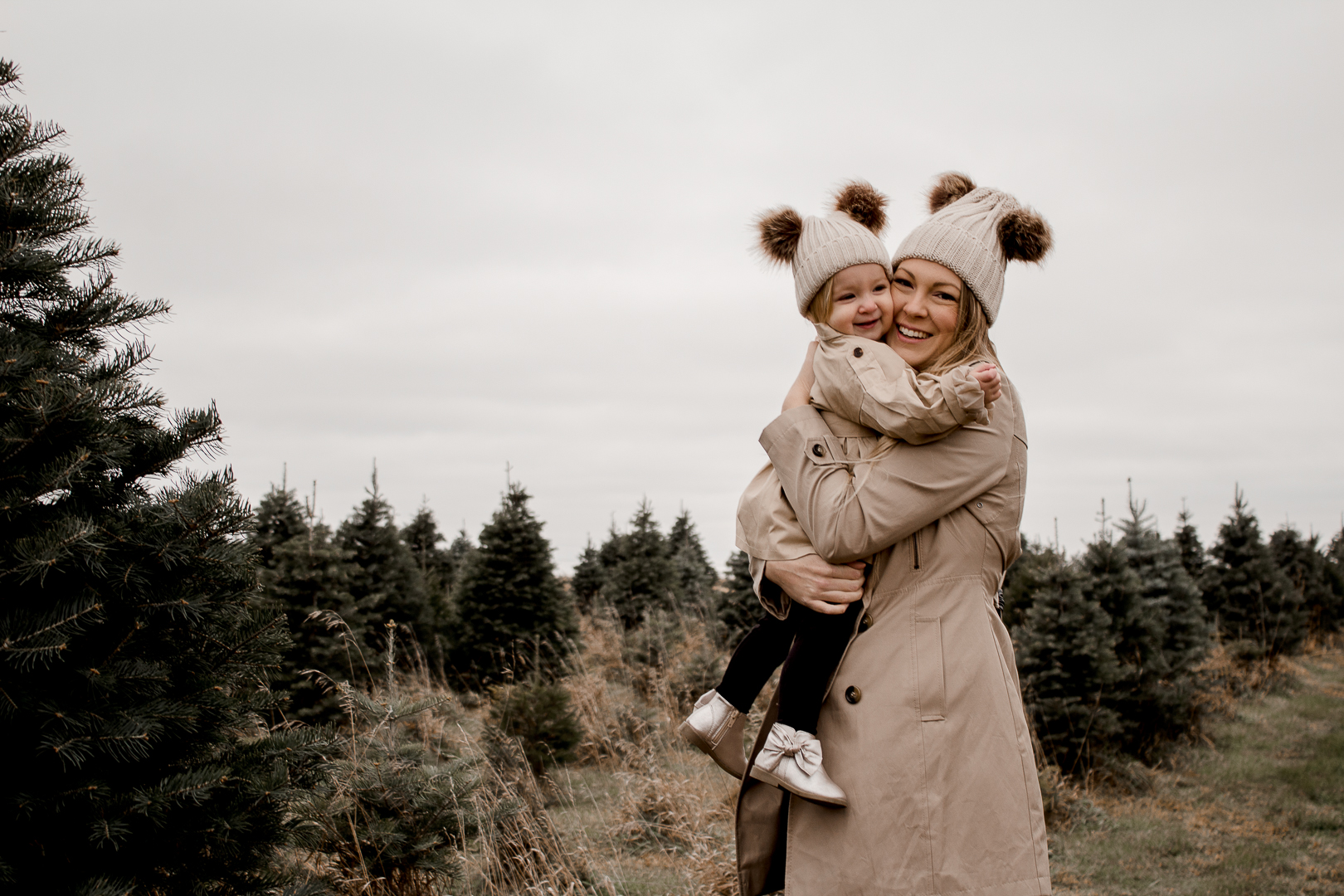 Pin It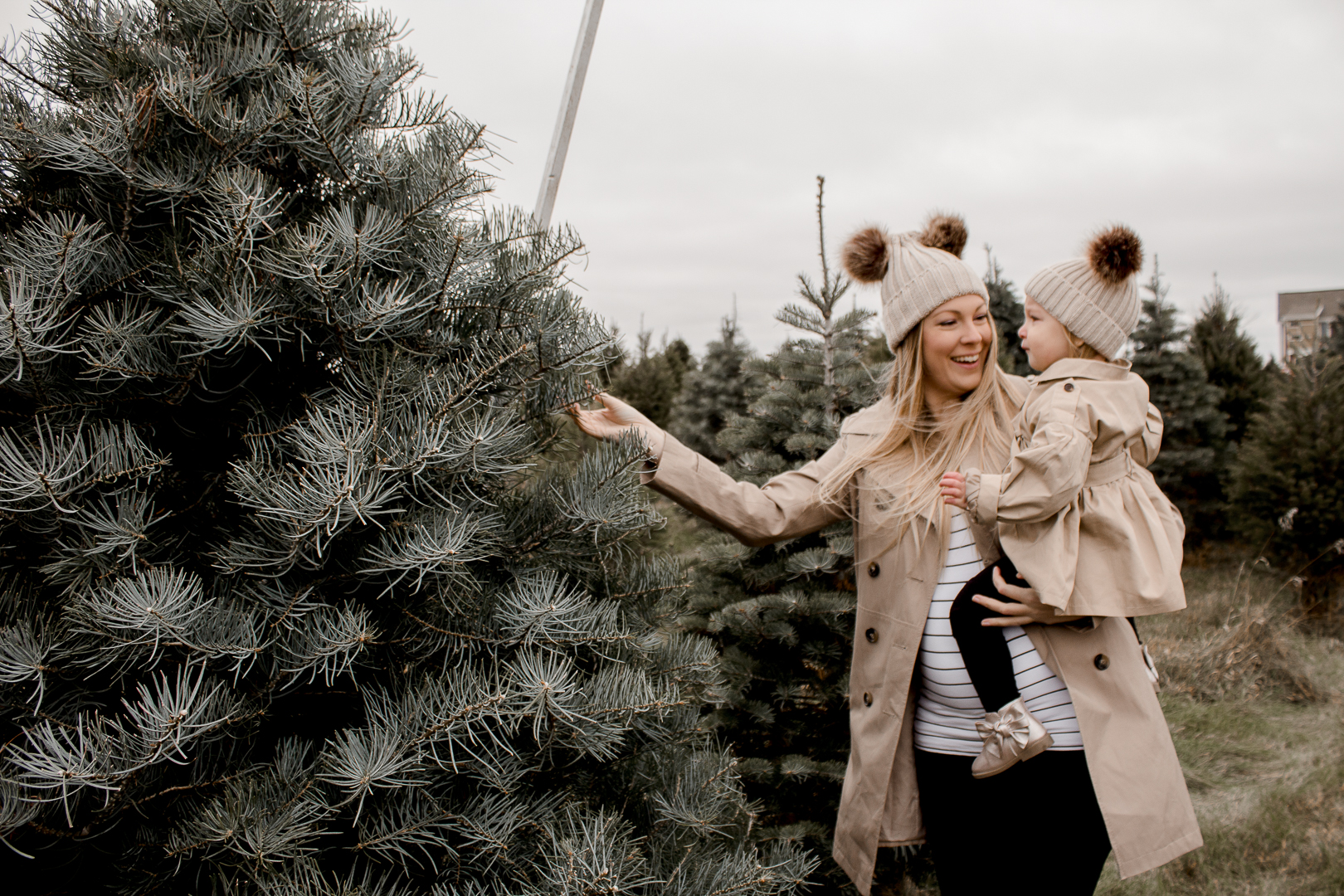 Pin It
We've always made sure to get real Christmas trees since we moved to the US as it was such a novelty! But this year being able to physically choose our LIVE tree and cut it down was just beyond special, I can't even explain how much we enjoyed creating this tradition this year of going to a farm to do this, instead of Lowes or Home Depot (which I'm guessing don't last as long either).
OMAHA CHRISTMAS TREE FARM
The staff were super helpful as well, doing the cutting, and wrapping/netting of the tree and helping us get it to our car and strapping it on safely. Plus, did I mention the farm is dog-friendly too?! So there's really no excuse to go anywhere else. The trees are only a few dollars more per foot than at your local hardware stores, so I would say it's definitely worth every extra penny spent to have a better selection of higher quality trees to choose from and one's that will last longer too. They take Mastercard, Visa & Discover, so you don't even have to get cash out first. So if your Thanksgiving tradition is to go tree-hunting on Black Friday, then why not head out to an Omaha Christmas Tree Farm, like Nordstrom's. They won't disappoint! Promise…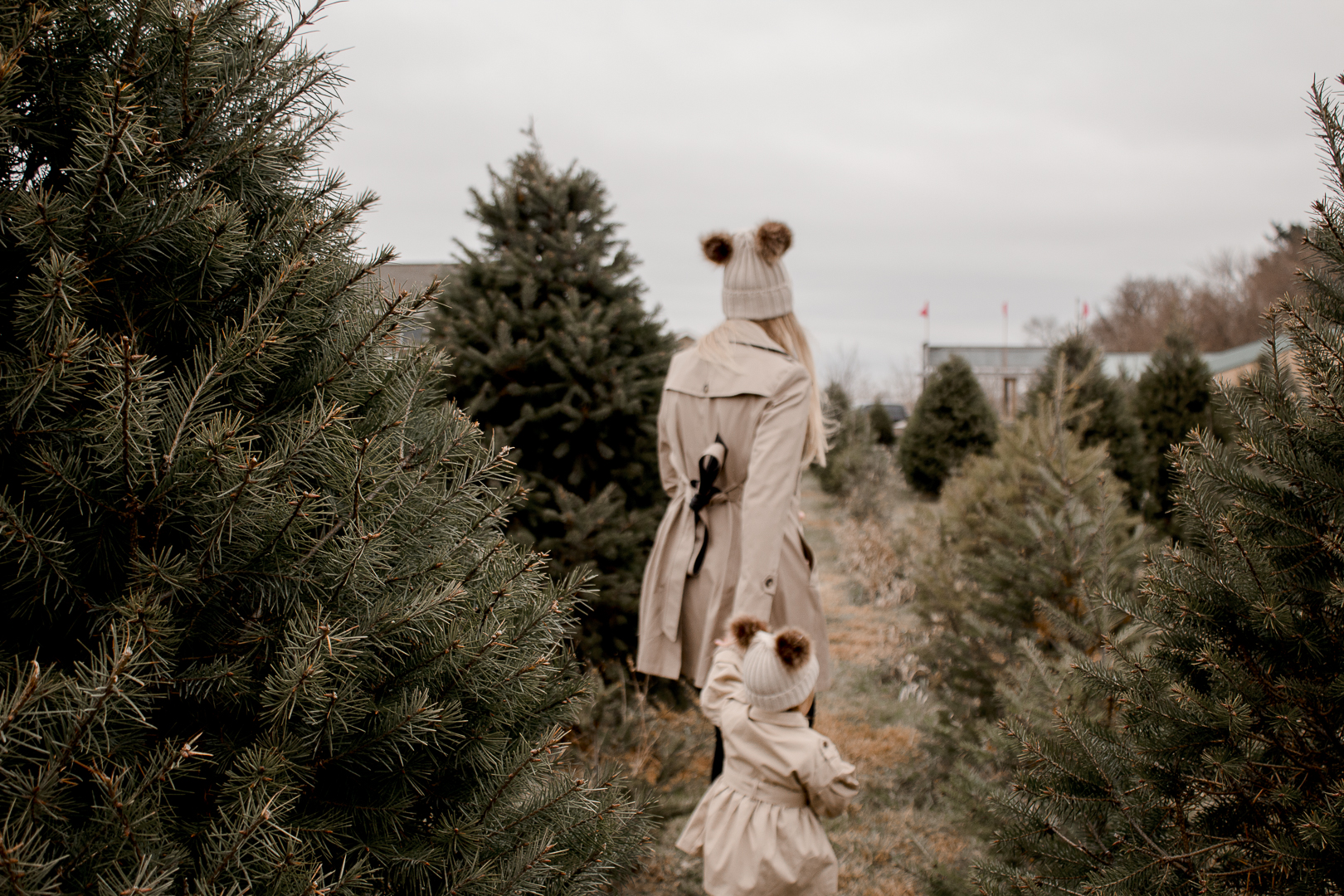 Pin It
OUTFIT DETAILS
Brooke-Lyn is wearing an old DKNY trench coat (similar here), a basic white and black striped tee from Target, black leggings (similar here) and her beige leather-look booties. Our matching beanies just topped off the tree-cutting look.
Everley wears her PopReal trench coat, paired with her striped bodysuit and black leggings. She also wears her cute double pom-pom beanie to match mama and her little bow boots from Walmart. Yes, you heard me, Walmart!
A special thank you to PopReal for providing Everley's trench coat.
NOTE: Our site may contain affiliate links. This means that if you make a purchase after clicking a link I recommended, I may make a commission off that purchase through that site.
LIVE #thecoordinatedlife