It's that time of year already! Christmas is fast approaching and getting organized with your Christmas cards is something that shouldn't be forgotten or left to the last minute. Check out our family's rustic Christmas cards we had done with time to spare this season!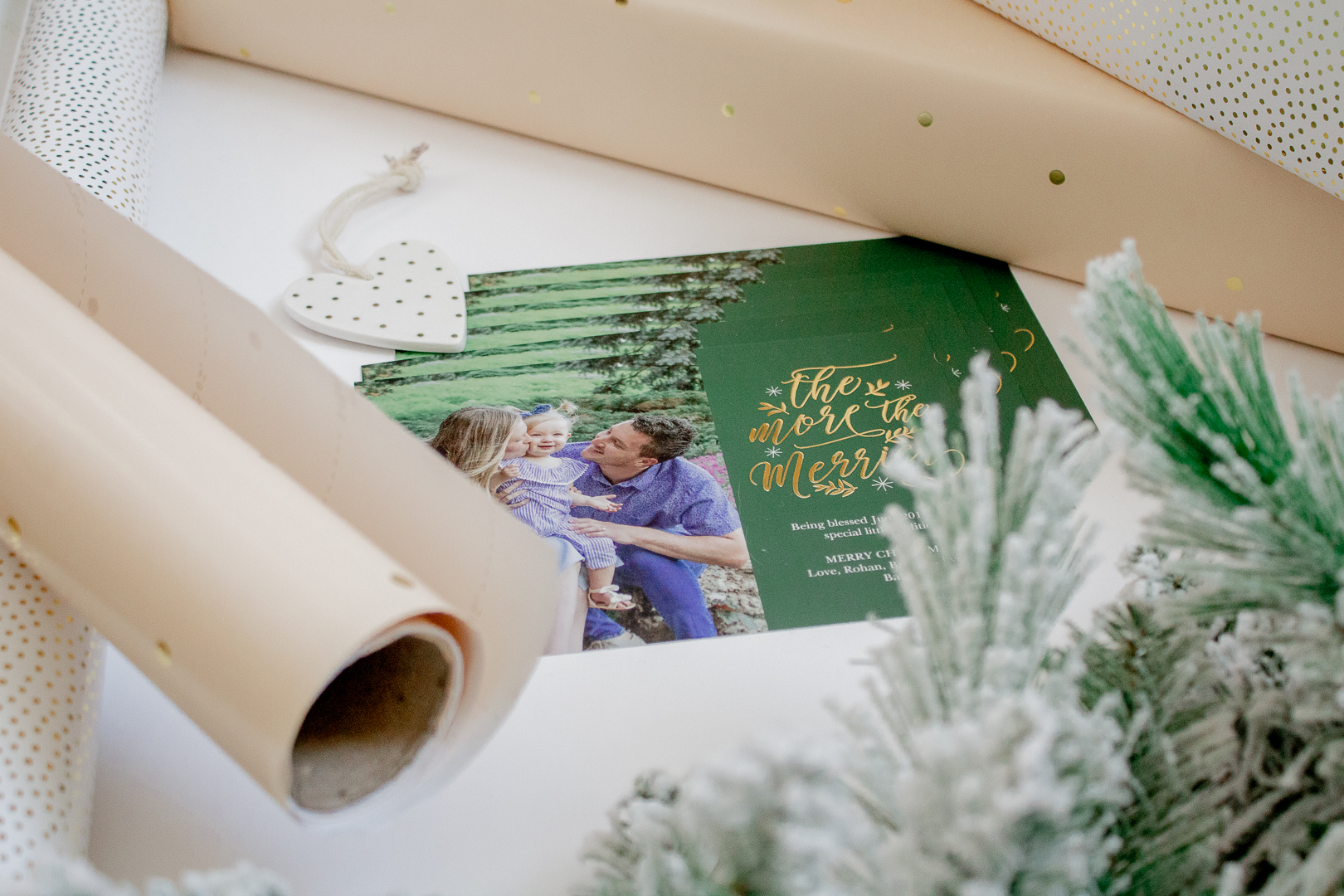 Pin It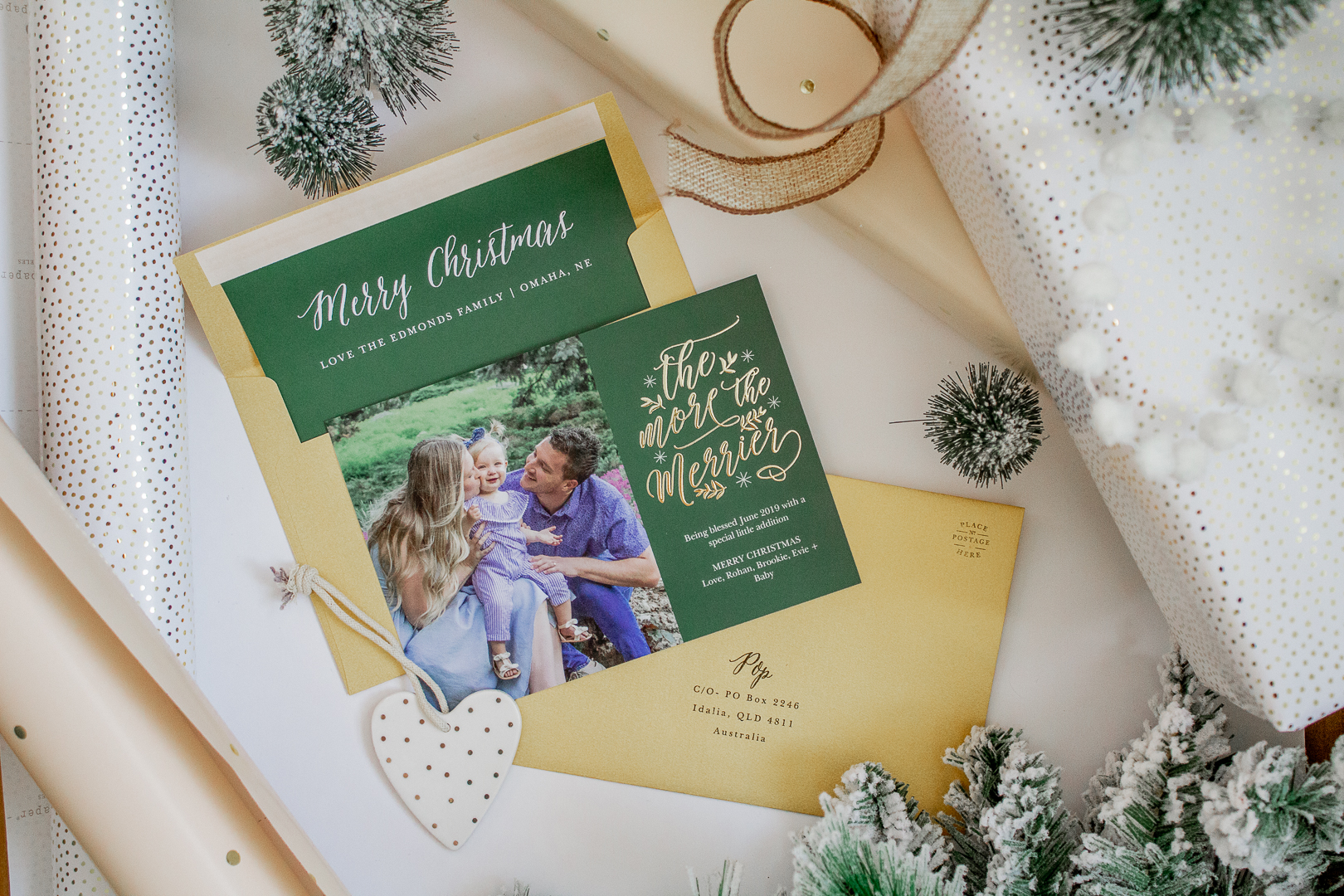 Pin It
BASIC INVITES RUSTIC CHRISTMAS CARDS
Getting ready and prepared in anticipation of the Christmas season, means thinking about your family Christmas card and getting those pretties sent out ASAP. I was recently approached by a holiday cards business known as Basic Invite to showcase their beautiful rustic Christmas cards. 
A few weeks ago we started shifting our minds towards organizing our holiday cards photo. We had planned to be on to it this year and take a photo at the first sign of snow, but that day came and went. We found ourselves once again, trying to frantically organize our photo and card design. Luckily for us, we had a few family photos we took on our recent road trip and hadn't found the time to share them with everyone on the blog. So we decided to use one of these photos to save on time and eliminate the need to take an additional Christmas themed photo. And it actually turned out perfectly! I couldn't be happier with the final product!
When choosing our theme, we decided to run with the rustic Christmas cards trend, and when we found this template (you can personalize this template here), we had fun fiddling around with the colors and making it our own. The quality of these cards is like none I've ever seen before. The holiday cards photo turned out beautifully and clear and with a gorgeous matte finish. It certainly took our rustic Christmas cards to the next level! We tried to keep them simple this year with a short and simple message on the front, and a cute pattern on the back, but you can personalize them even more by adding a sweet message on the flip-side of your card. We also had our envelopes customized even further by adding a little message on the inside and our family and friend's addresses perfectly printed on the front. It made sorting our Christmas cards last minute a breeze and delivery was within the week!
Now, all we need to do is to put some stamps on them and pop them in the post! 
Right now Basic Invite is offering 30% off with coupon code: holi30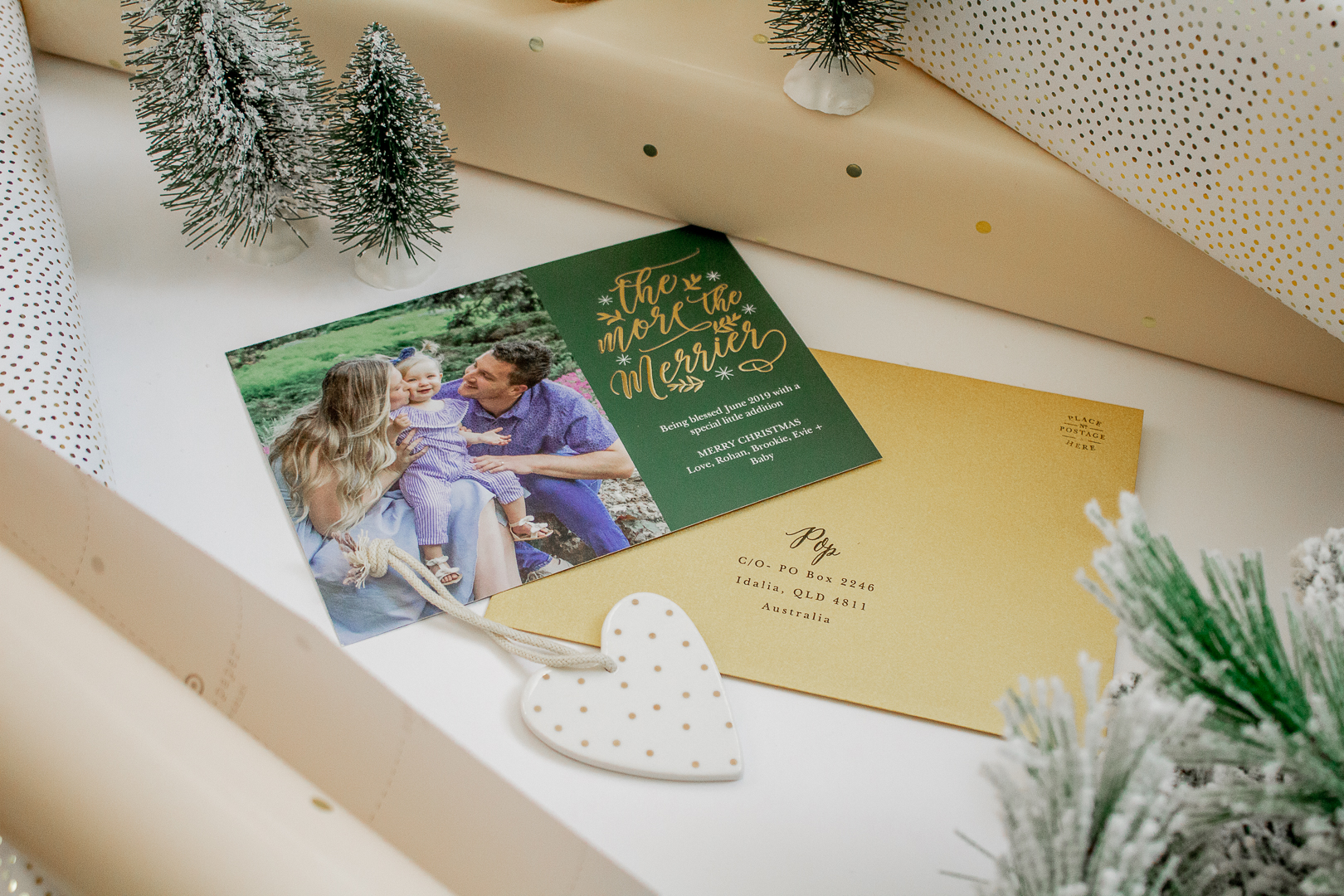 Pin It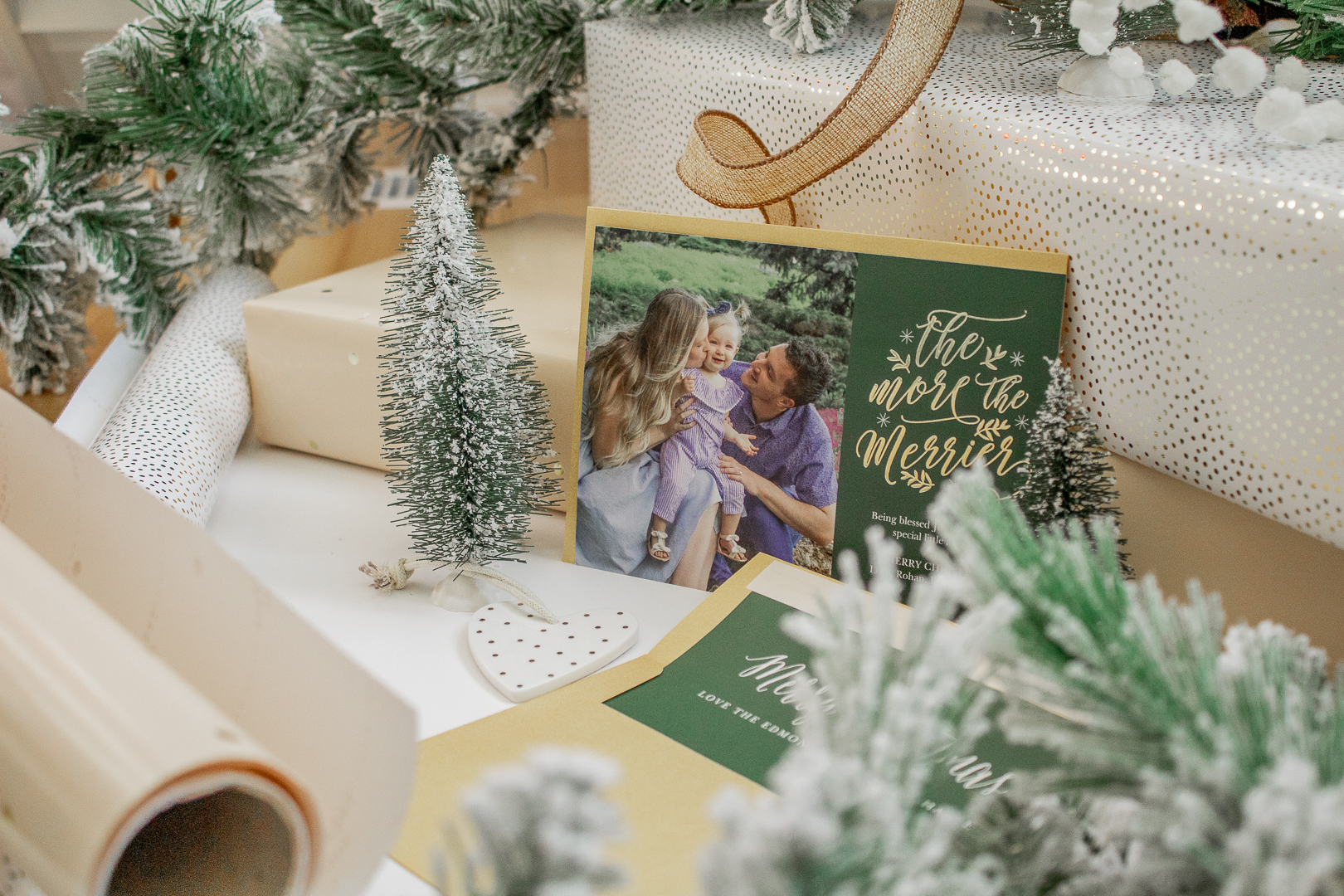 Pin It
WHY CHOOSE BASIC INVITE?
Almost Unlimited Colors – Basic Invite is one of the few websites that allows customers almost unlimited color options with instant previews online. Once you select a design you can change the color of each element on the card to over 180 different color options so you can make sure the card is exactly how you want it down to the littlest detail. This is what we feel sets us apart from almost any other online stationery company and is what we feel is our biggest draw.
Custom Samples – Basic Invite is one of the few websites that allows customers the ability to order a printed sample of their actual invitation so they can see exactly how it will print as well as feel the paper quality before they ever have to place their final order.
Over 40 Different Colors of Envelopes – Basic Invite is just as colorful with our envelopes as we are with our invitations. Customers can choose from over 40 different colors when it comes to their envelopes so that they can make their invitation stand out even before it is opened. All of our envelopes are peel and seal so the envelopes can be quickly and securely closed without licking a single one.
Address Capturing Service – Basic Invite offers an address capturing service that allows customers to simply share a link on Facebook, Twitter, Instagram, or any other form of social media to request their friends and family's addresses which will be stored in the customer's account and can then be selected during the design process. Basic Invite offers recipient address printing at no cost on all Christmas card orders.
Foil – Foil holiday cards are available in gold, silver, and rose gold. Customers can choose flat or raised foil on all of Basic Invite's foil designs.
PLUS There are over 500 Christmas card and holiday card designs!
Right now Basic Invite is offering 30% off with coupon code: holi30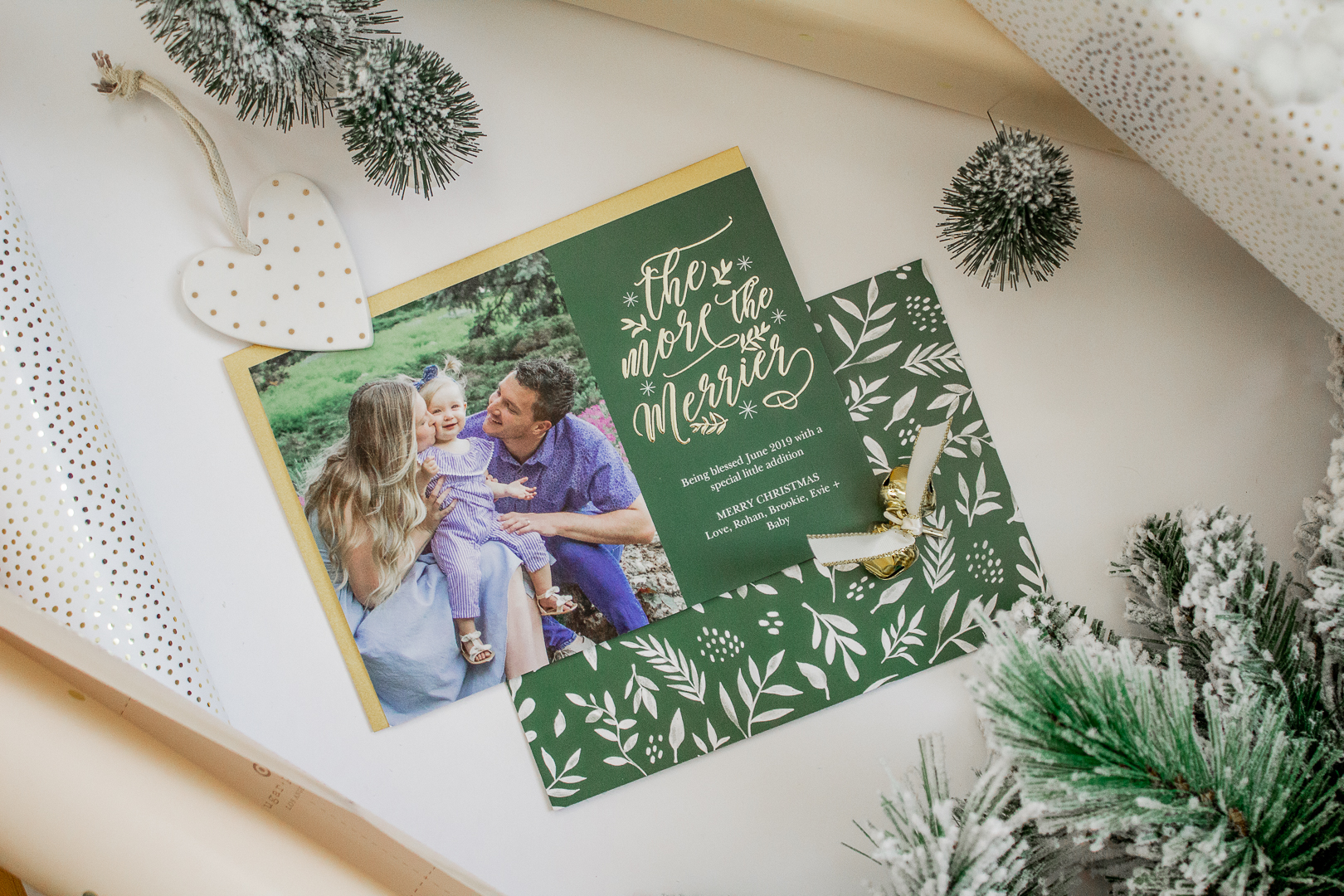 Pin It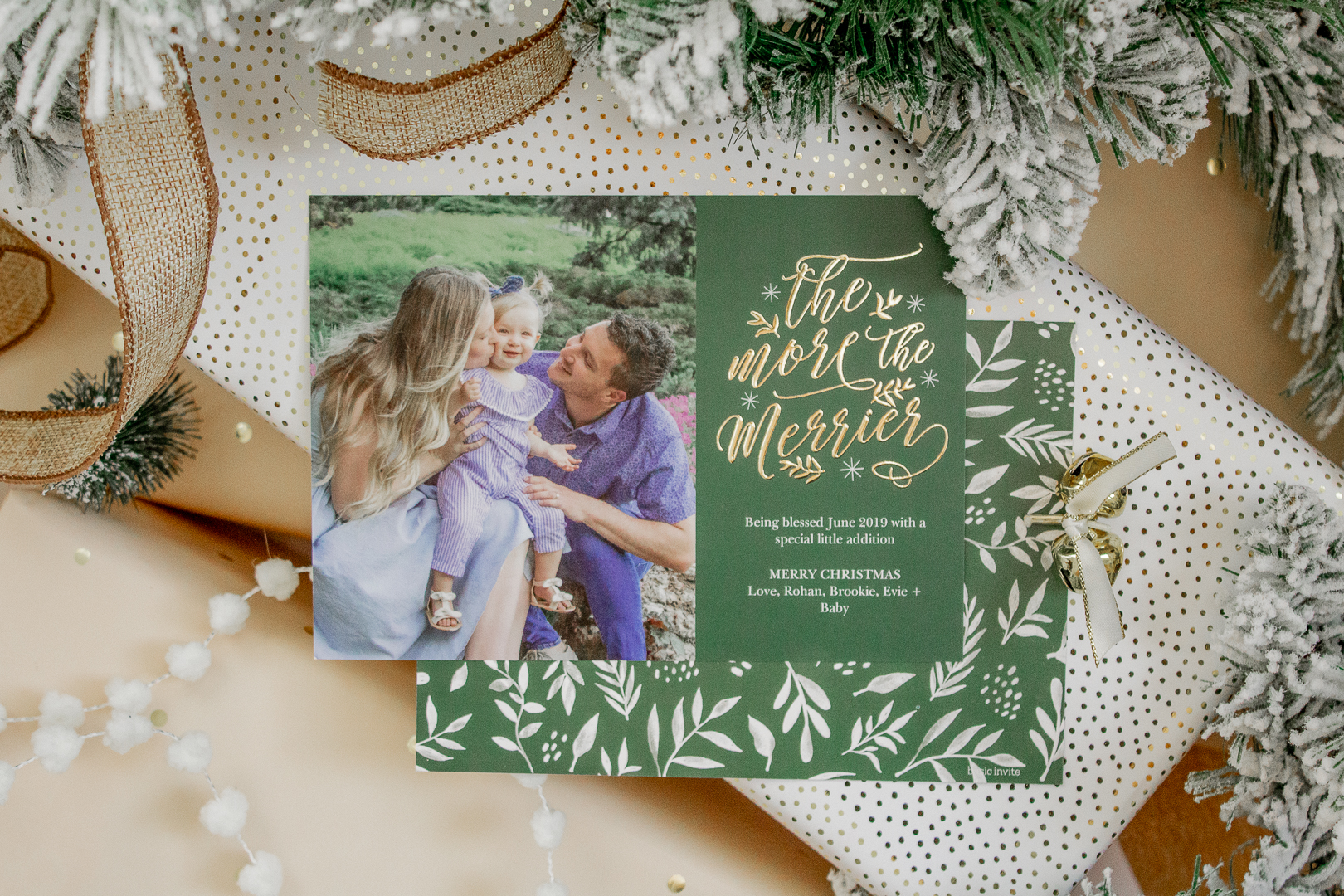 Pin It
Facebook  |  Pinterest  |  Instagram  |  Twitter
A very special thank you to Basic Invite for providing our Christmas cards for this post.
NOTE: Our site may contain affiliate links. This means that if you make a purchase after clicking a link I recommended, I may make a commission off that purchase through that site.
LIVE #thecoordinatedlife