This shoot originally began as a Daily Look until we detoured past Joslyn Castle and saw that their Magnolia Tree was in full bloom! After our Easter church service, we decided to stop in and take the camera and document some bump photos and make a proper shoot out of it. After all, who wouldn't when this is what the tree looked like?!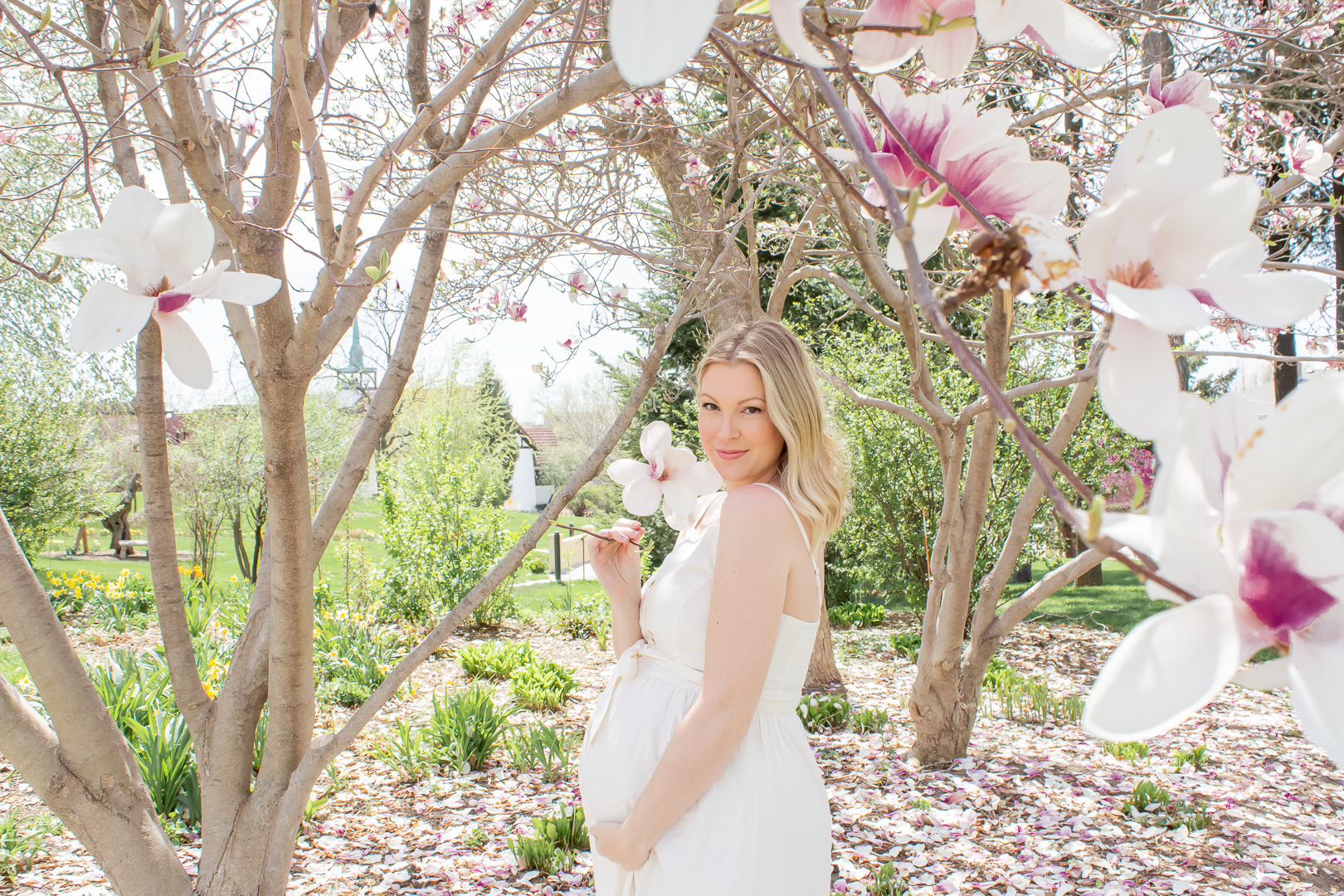 Pin It
When we pulled into Joslyn Castle we saw their main Magnolia Tree on display out the front, but it was very patchy sun and very hard to shoot with, so we decided to walk around the premises and luckily we did, because around the back of the Castle was this amazing beauty! A tree full of blooming Magnolia's along with a petal covered floor to add color and whimsy to our photos… we actually couldn't have planned it any better even if we tried!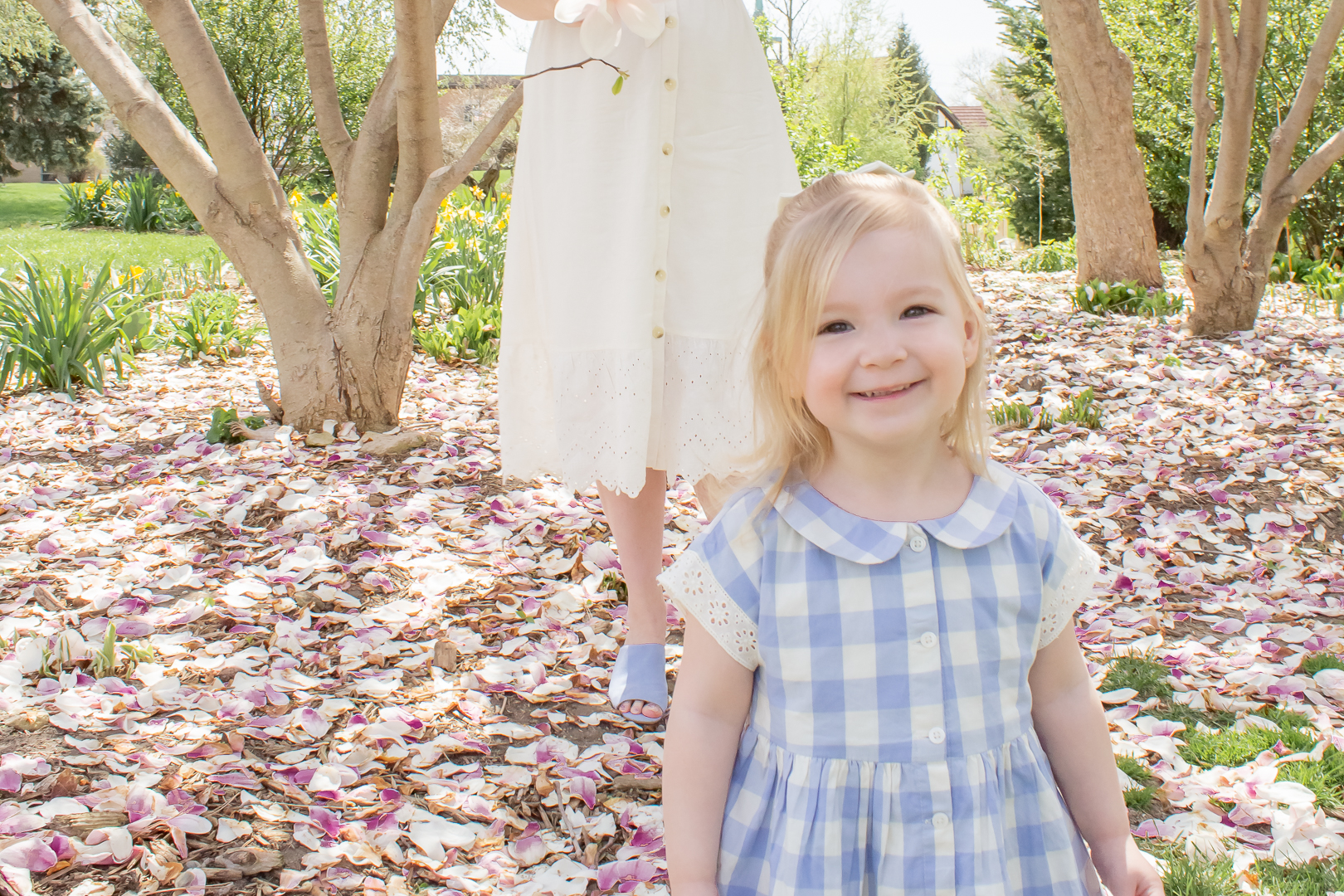 Pin It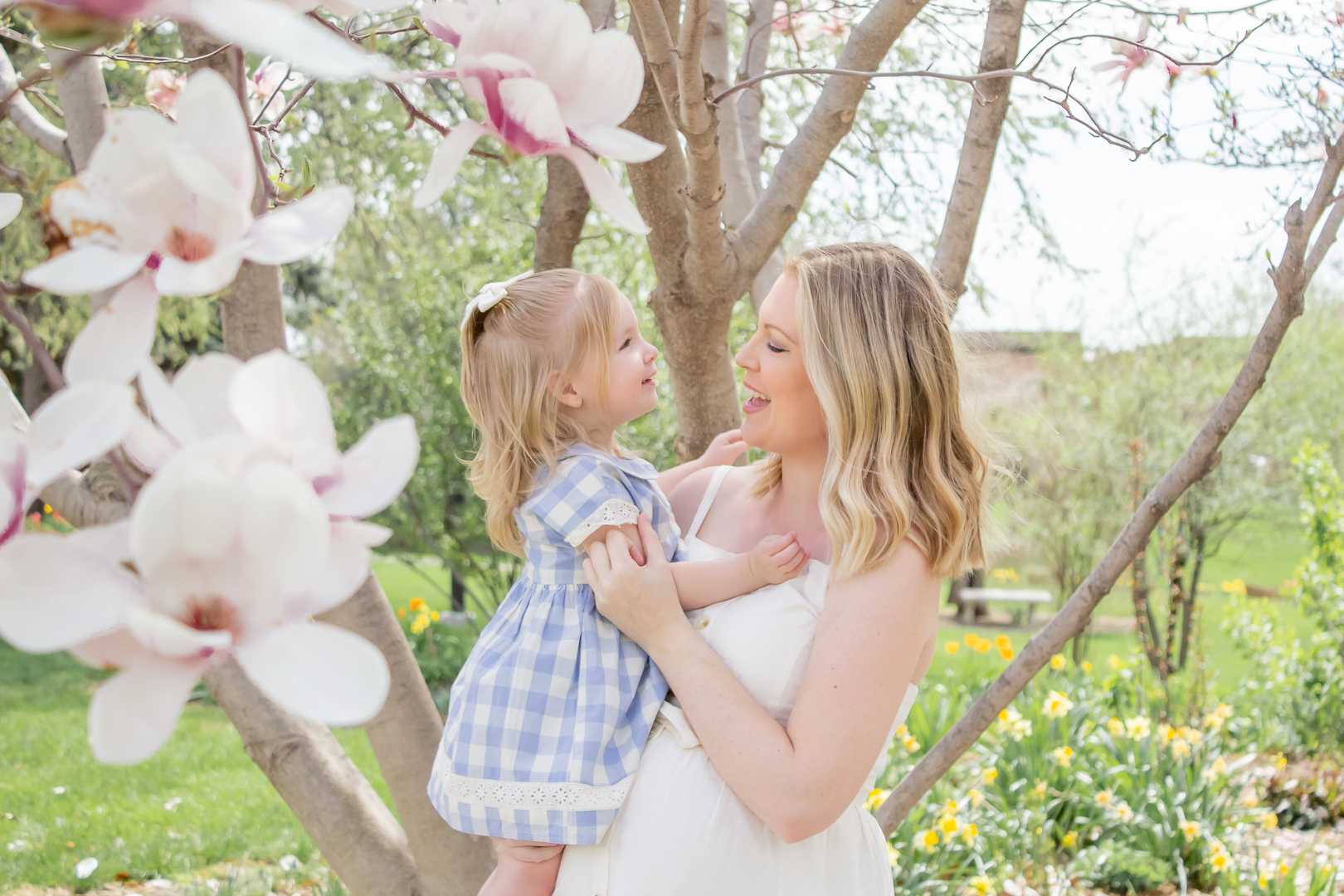 Pin It
Although Everley generally photographs well, we were working with a hungry toddler (although fresh from a nap, when you're hungry, you're hungry). She behaved for the first 10 or so minutes, then decided that she was over it, and wanted "mama-hugs", as she calls them. Well, this actually ended up working quite well for us and we were able to capture some really candid shots together while she cuddled me. So sweet!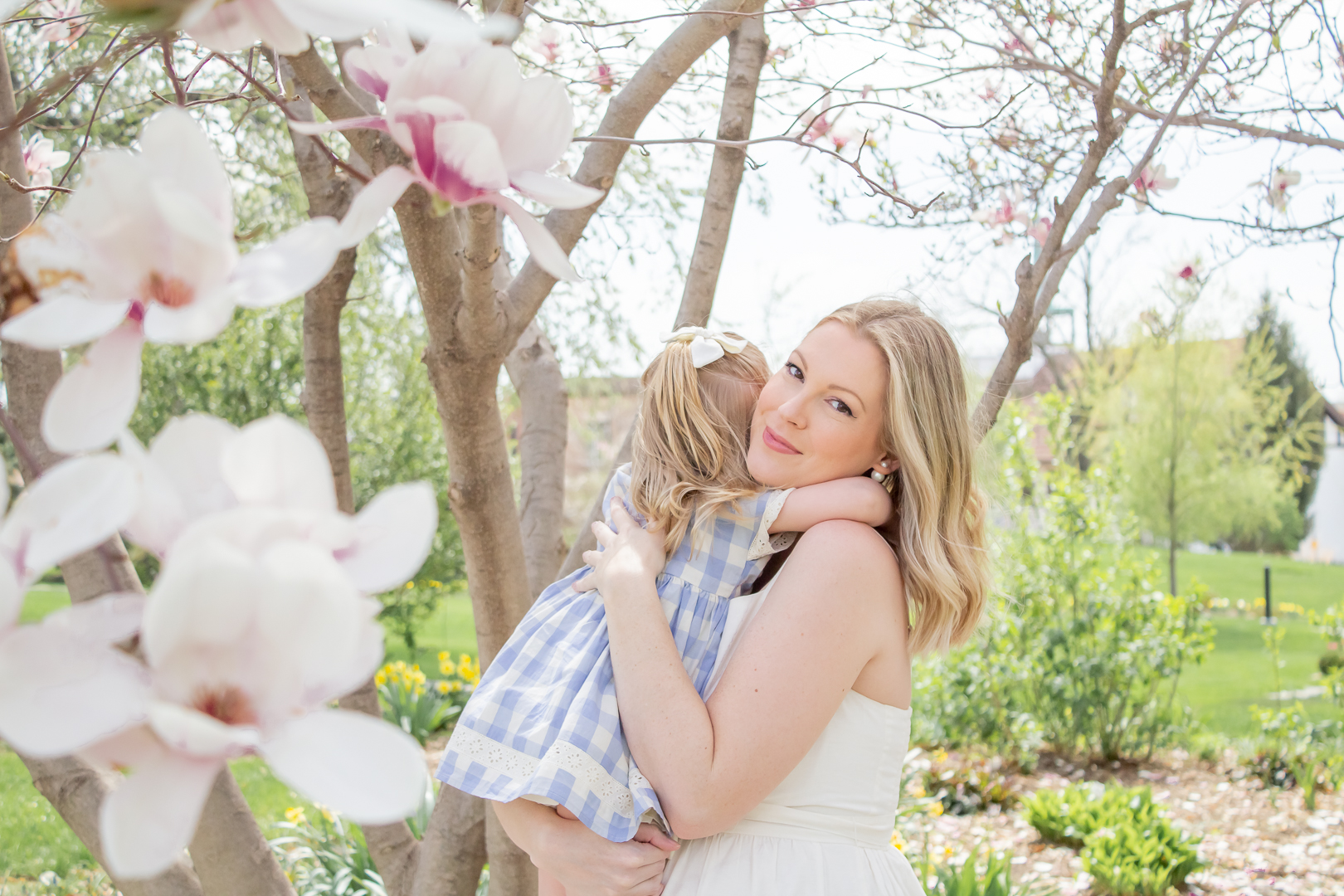 Pin It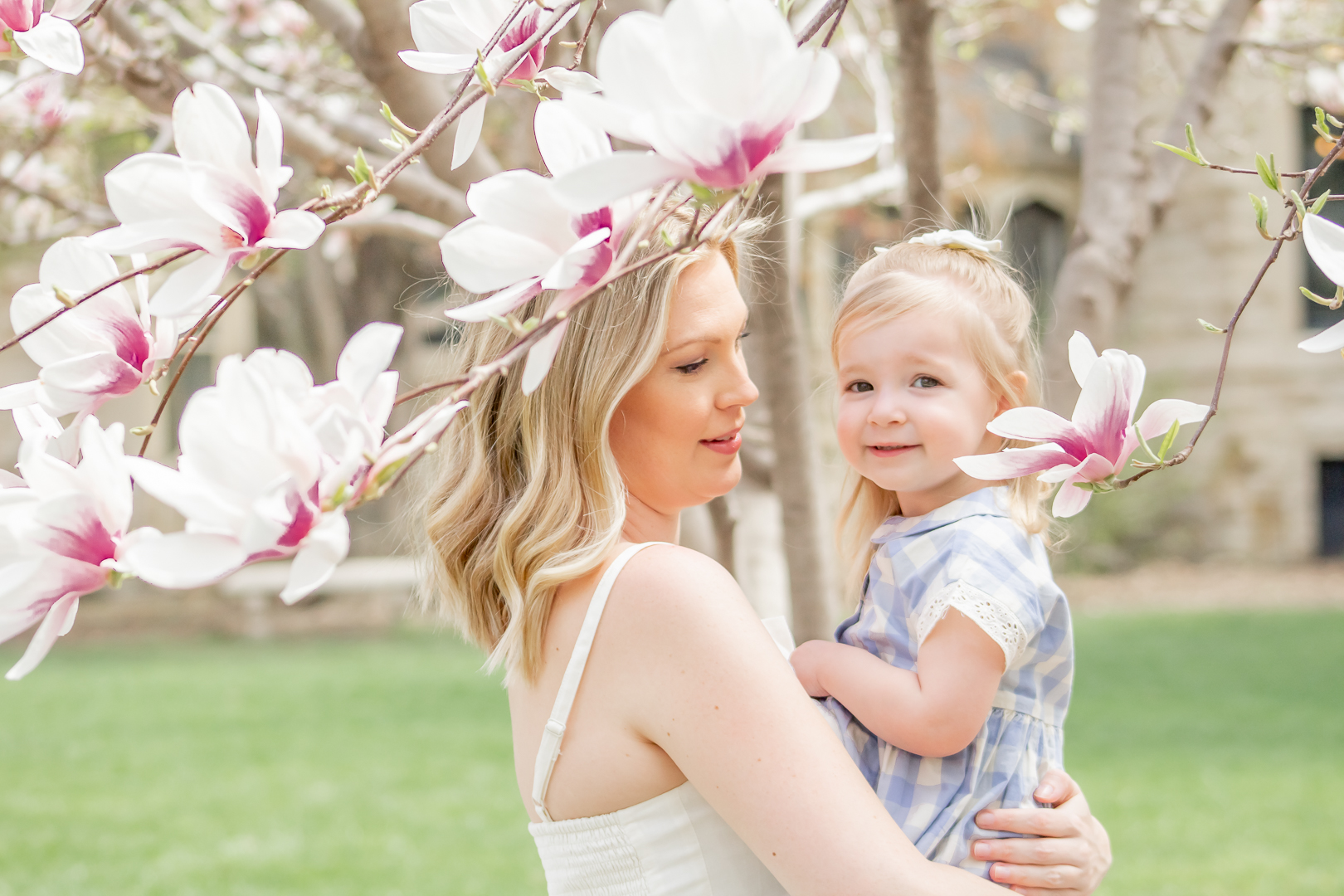 Pin It
We also managed to get a few bump photos to remember this 33-week old version of Little LaLa. And I honestly, couldn't have picked a more breathtaking location to do our first set of Maternity Photos. I already have so many ideas and locations in mind for future shoots, and it's so refreshing being pregnant in Spring (unlike with Everley when it was peak Winter and not too many bump-friendly outfits or locations at that time of year). I also did promise to be better documenting this pregnancy, so of course, I am making up for all the missed opportunities from my first pregnancy and making sure to capture these memories forever this time around.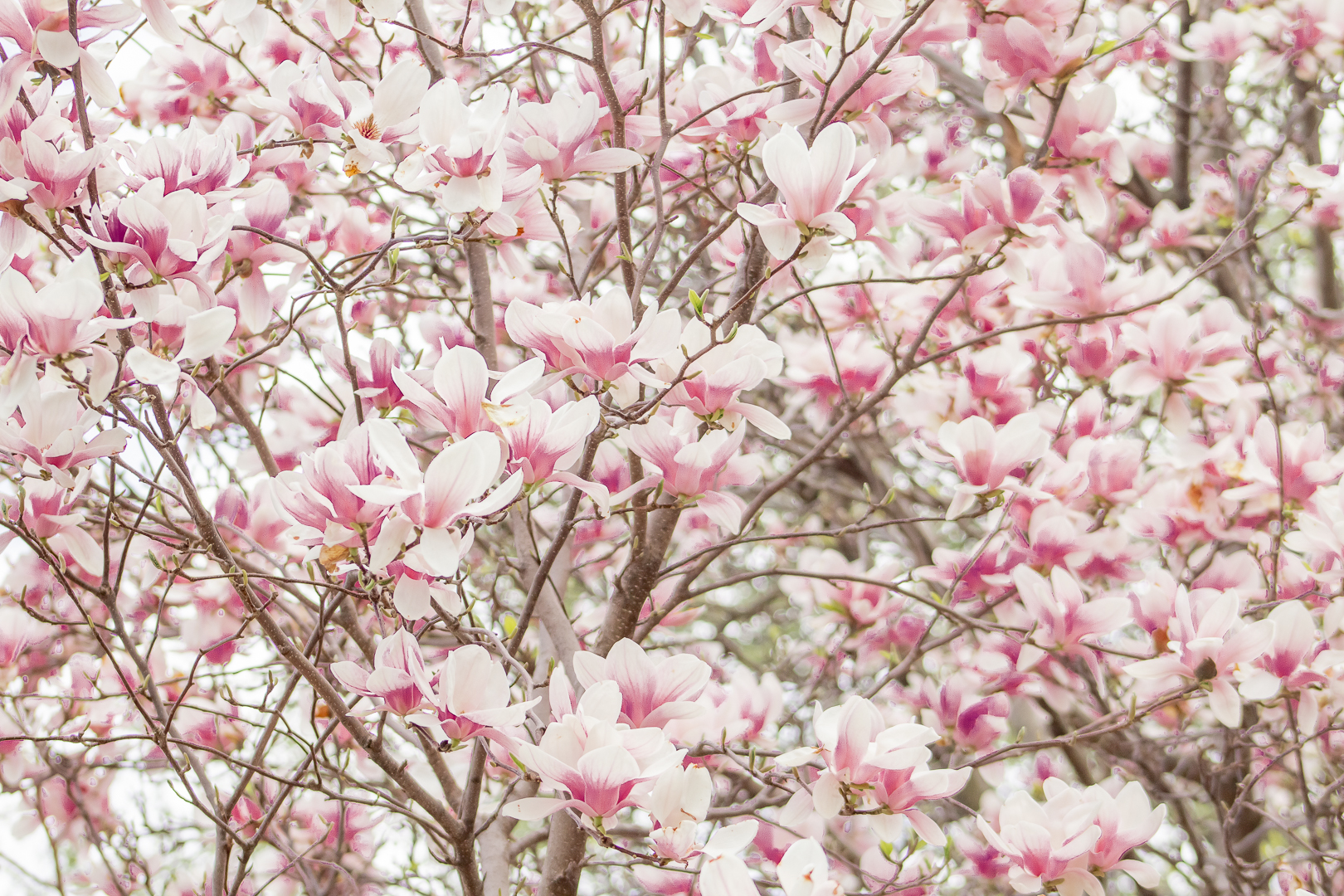 Pin It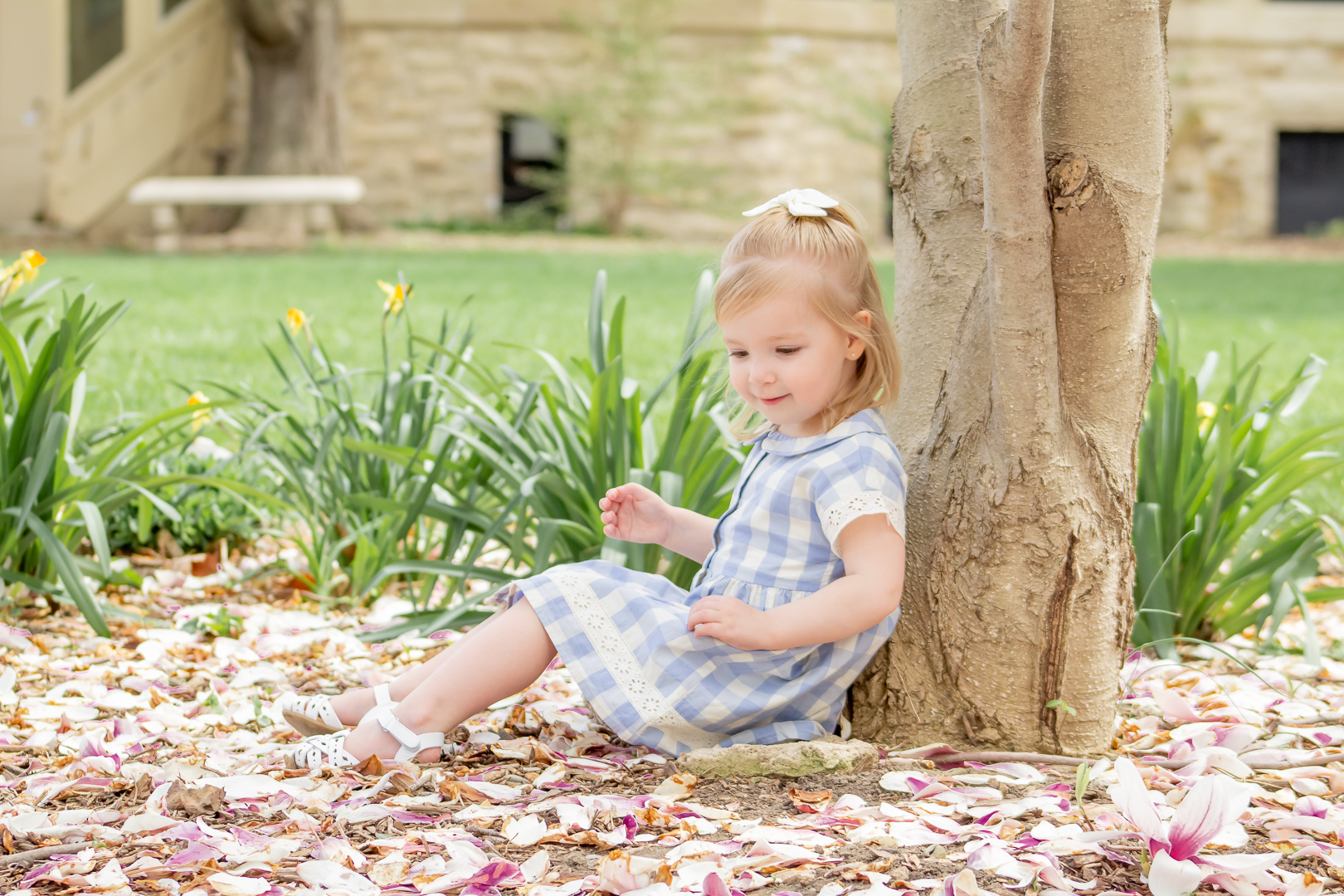 Pin It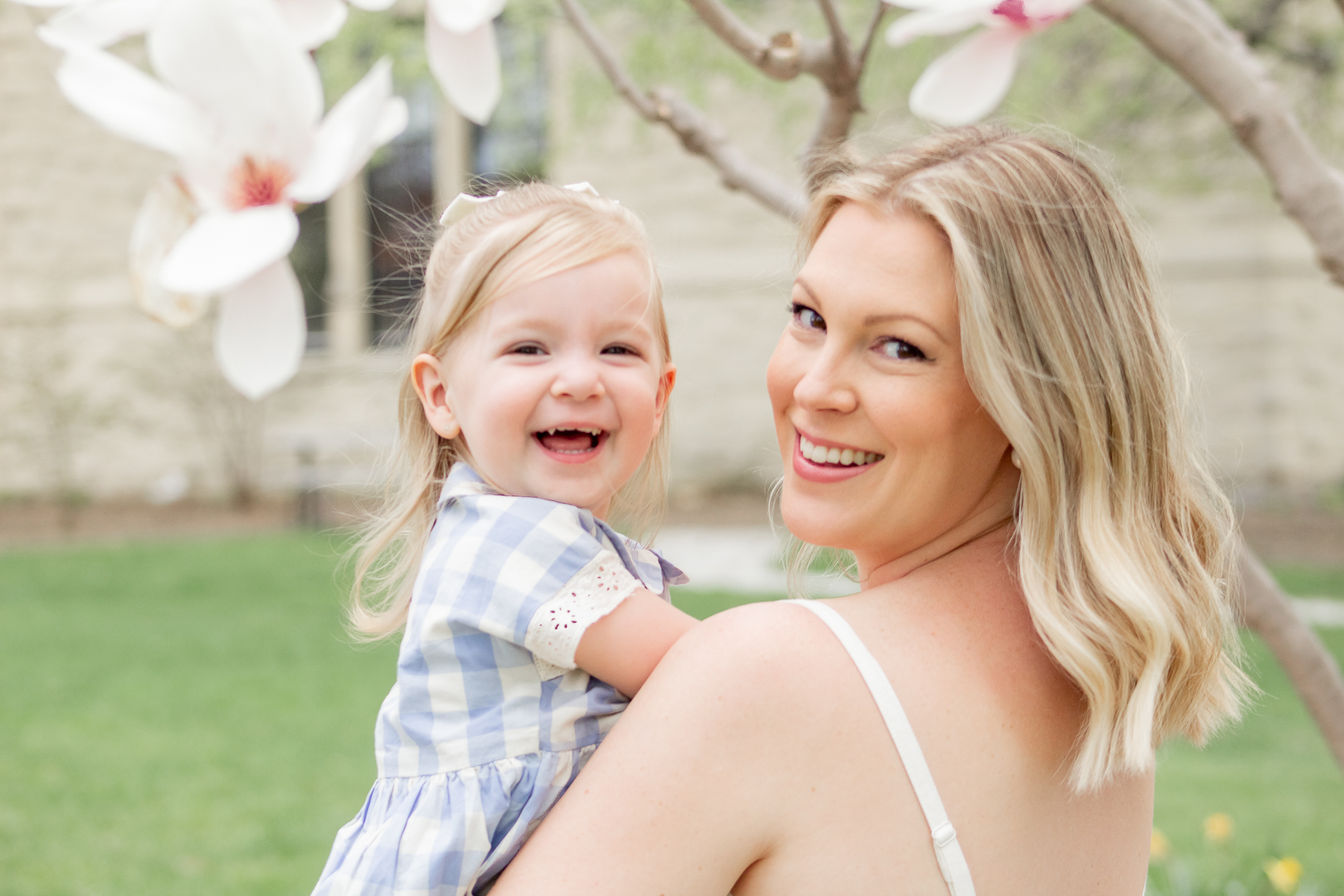 Pin It
Towards the end of the shoot, Everley decided that she wanted to play peek-a-boo and scare Daddy while he took photos. This little trick is something we use often whenever Evie isn't cooperating or is getting bored. Trying to keep photo-taking fun and her energy and smiling in full swing can sometimes be a bit of a mission, but worked a charm on this day. It probably helped too that it was Easter Sunday and we'd promised her an Easter Egg Hunt when we got home!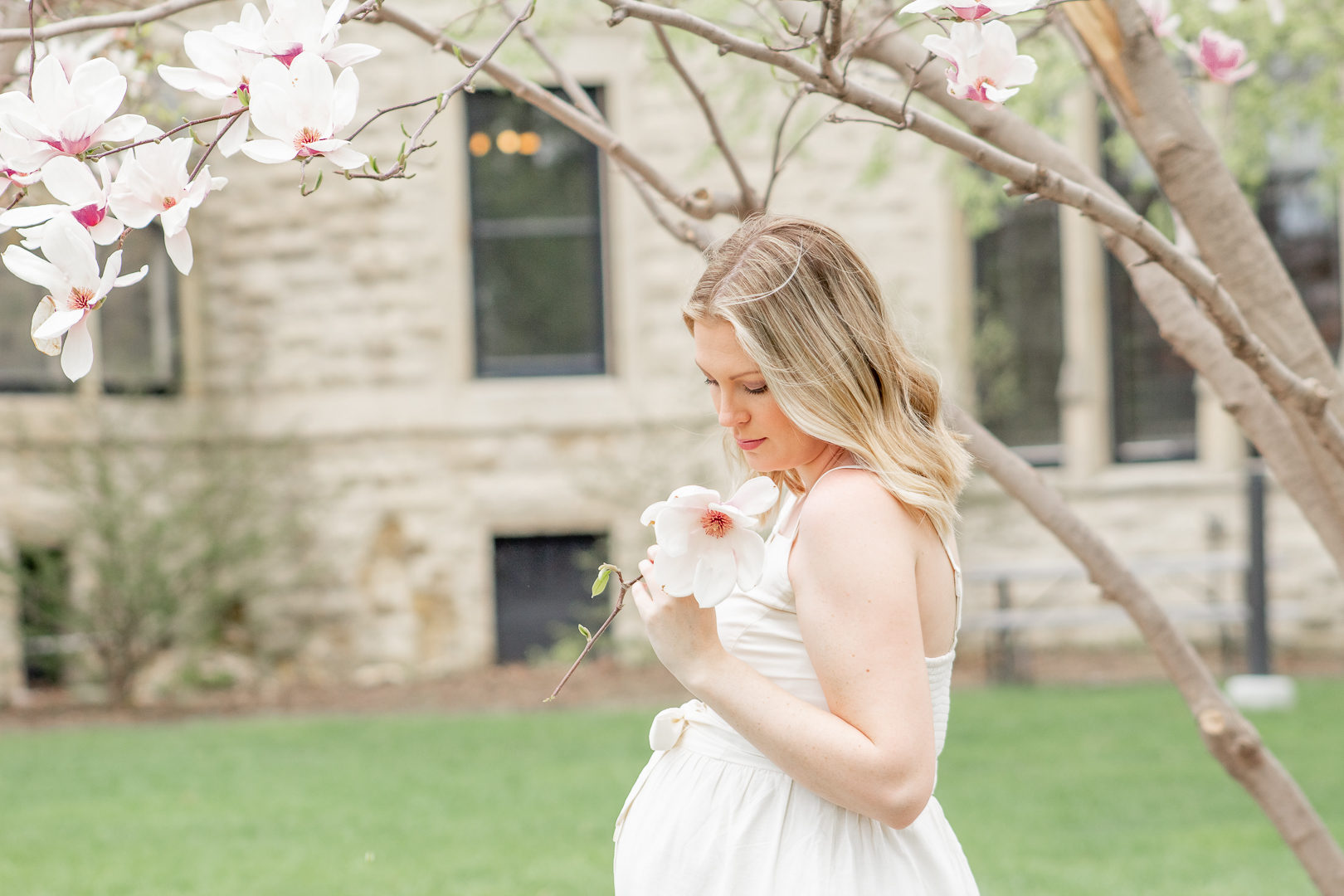 Pin It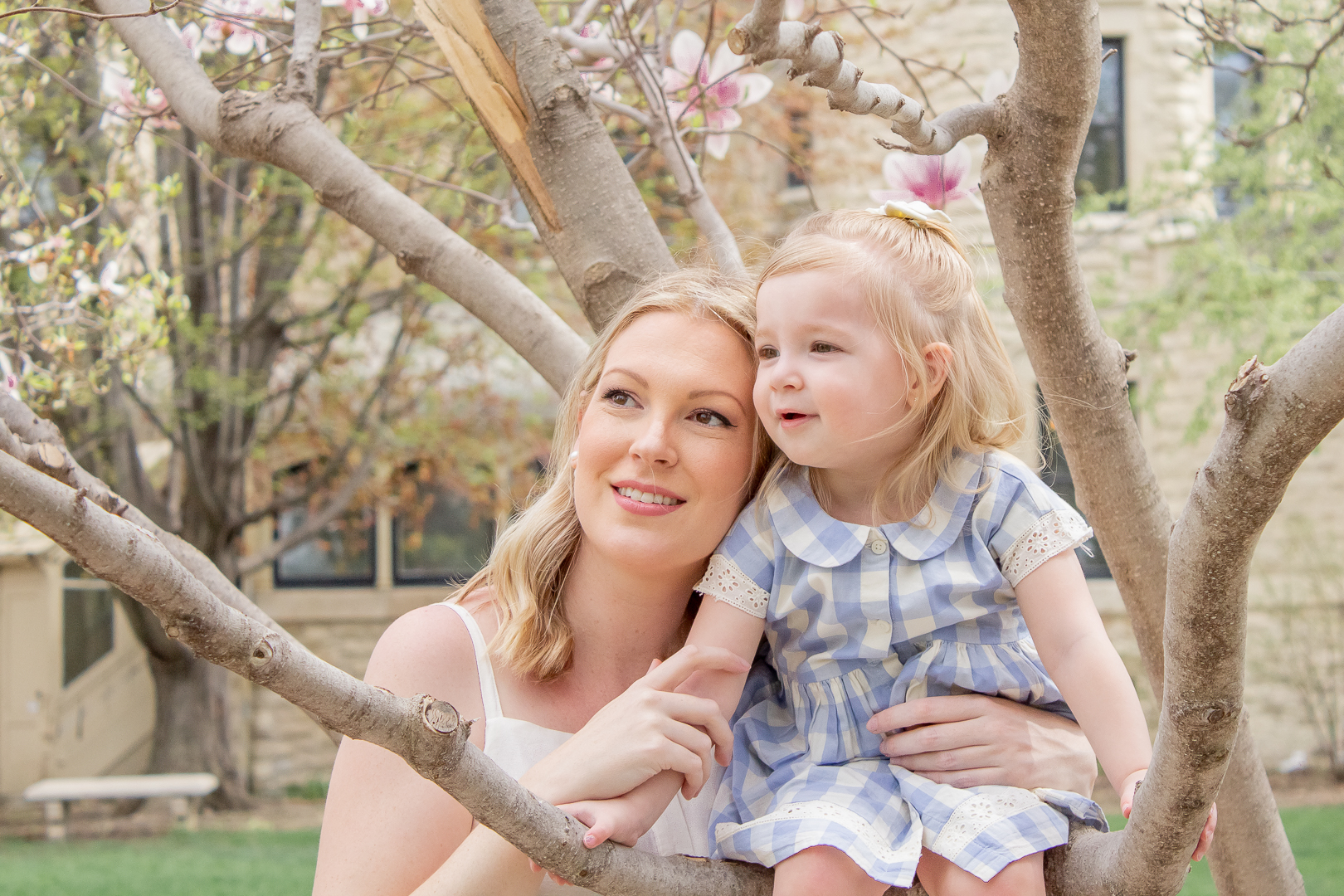 Pin It
MAGNOLIA TREE MATERNITY PHOTOS
Brooke-Lyn is wearing a non-maternity button front dress from Old Navy (it has a shirred back which is something I always look for in non-maternity/maternity-friendly clothing) and it comes in a variety of colors too. Paired together with an old favorite set of suede mules in powder blue (no longer available, but the same style is here in pink and a few other colors).
Everley wears an adorable little peter-pan collared blue gingham dress from GAP, along with her new white huarache sandals from Target and her pretty hand tied linen bow from our fave Etsy Seller (Lemon Berry Designs).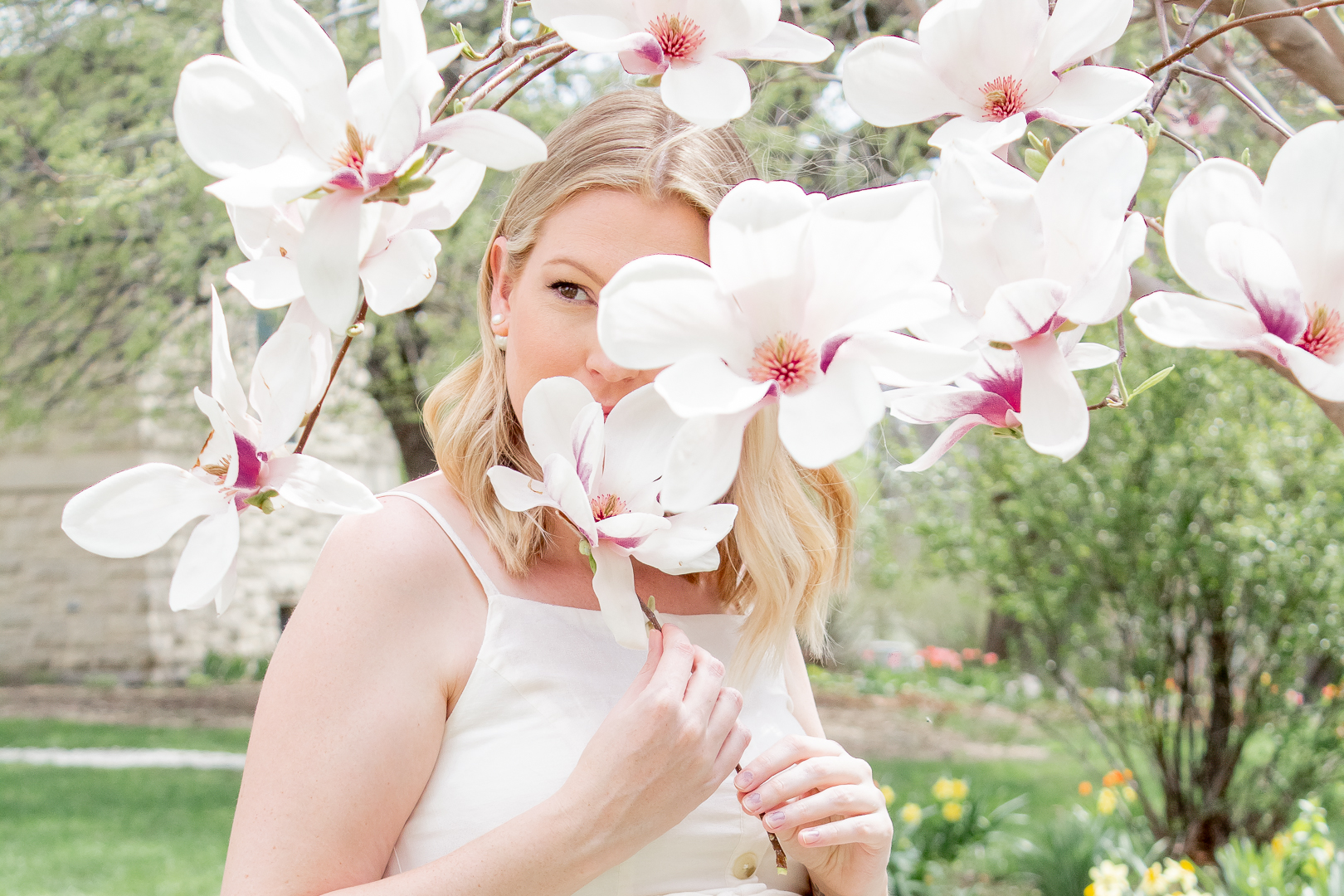 Pin It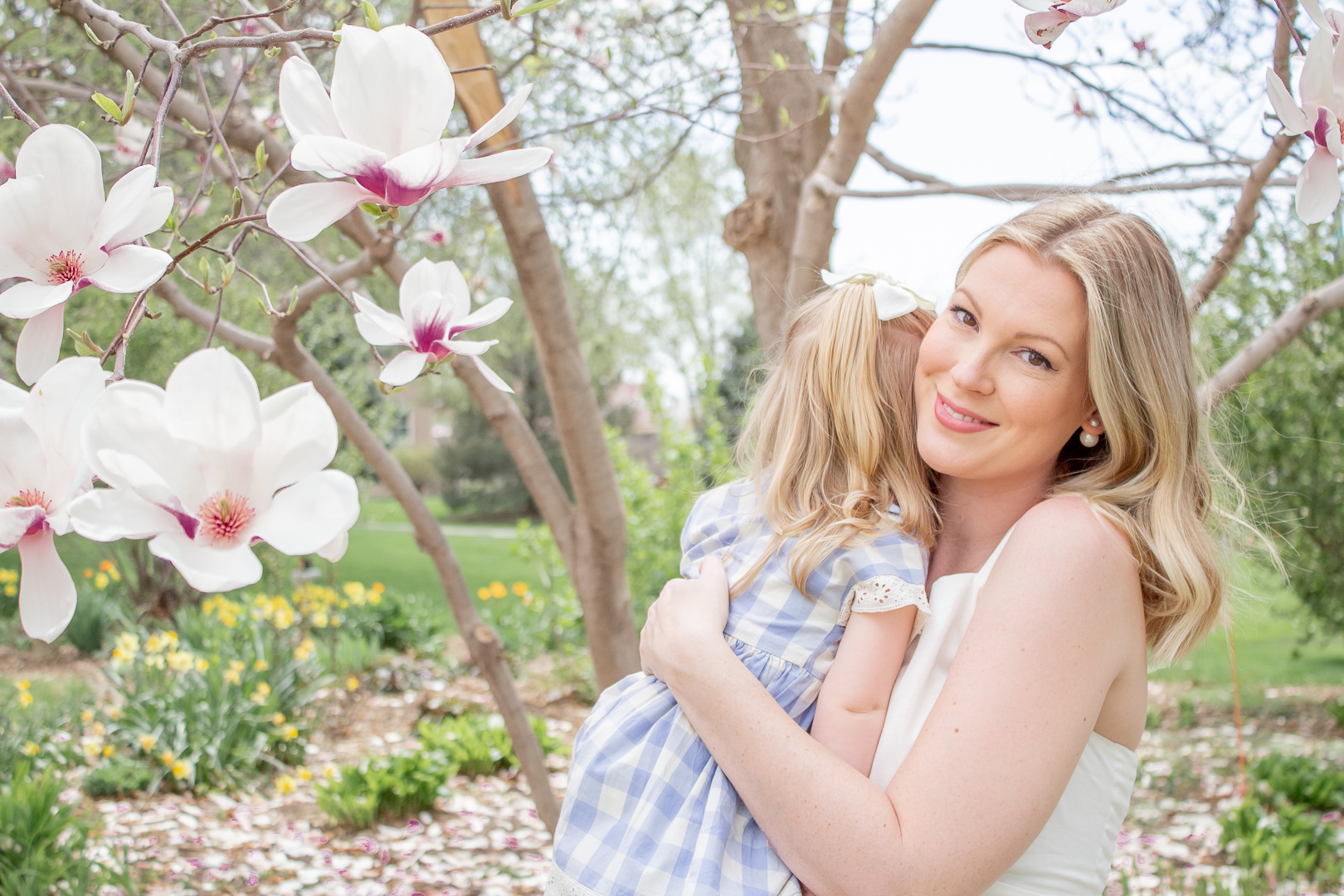 Pin It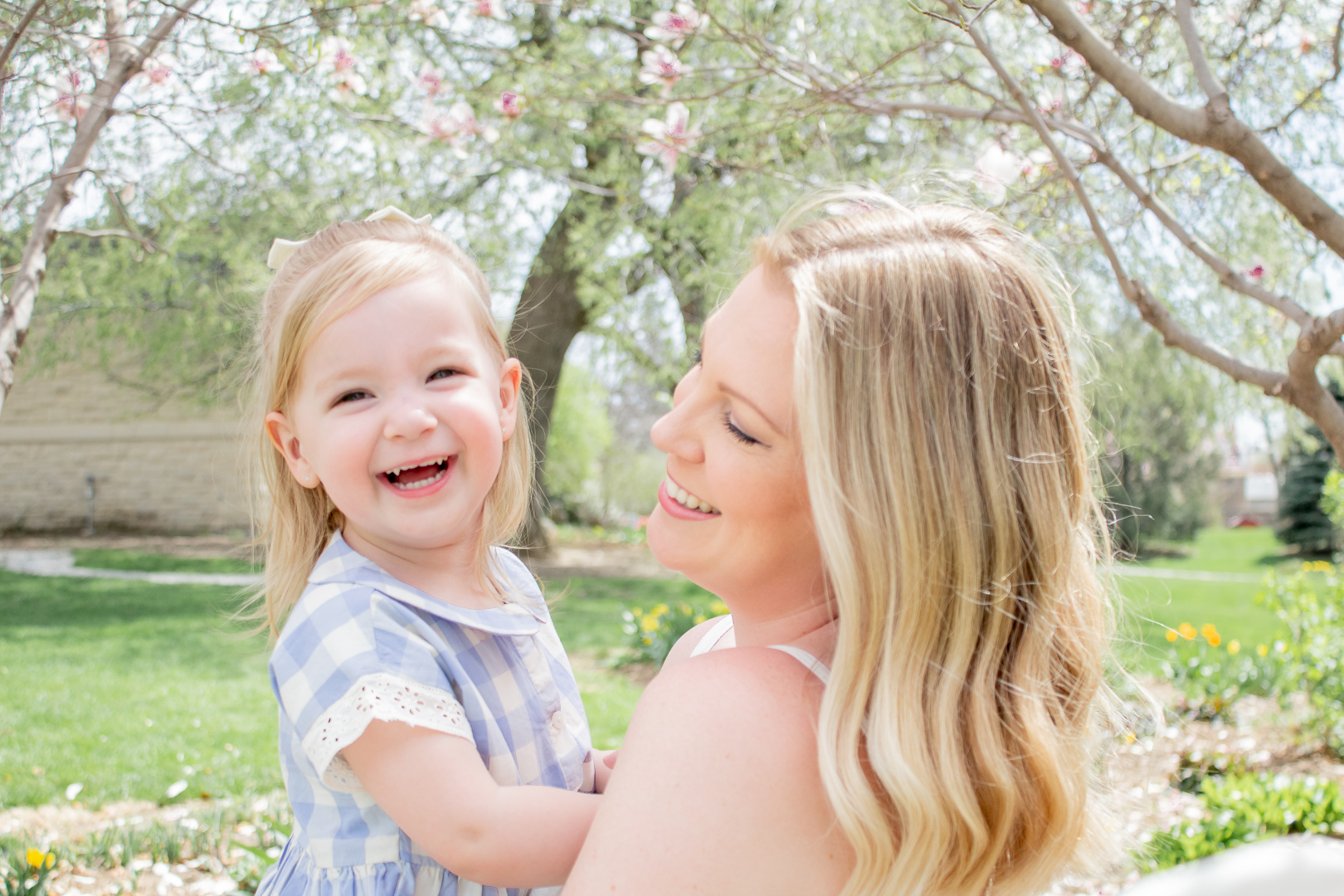 Pin It
We were in search of a local Magnolia Tree that could turn my vision into a reality but never expected to find it here. We were thinking public parks, but the only ones we were stumbling across were on private homes, so when we found this beauty… we were shocked, excited and thrilled all at the same time. And fell in love with this tree, which has cherished this pregnancy milestone in such a perfectly beautiful setting.
NOTE: Our site may contain affiliate links. This means that if you make a purchase after clicking a link I recommended, I may make a commission off that purchase through that site.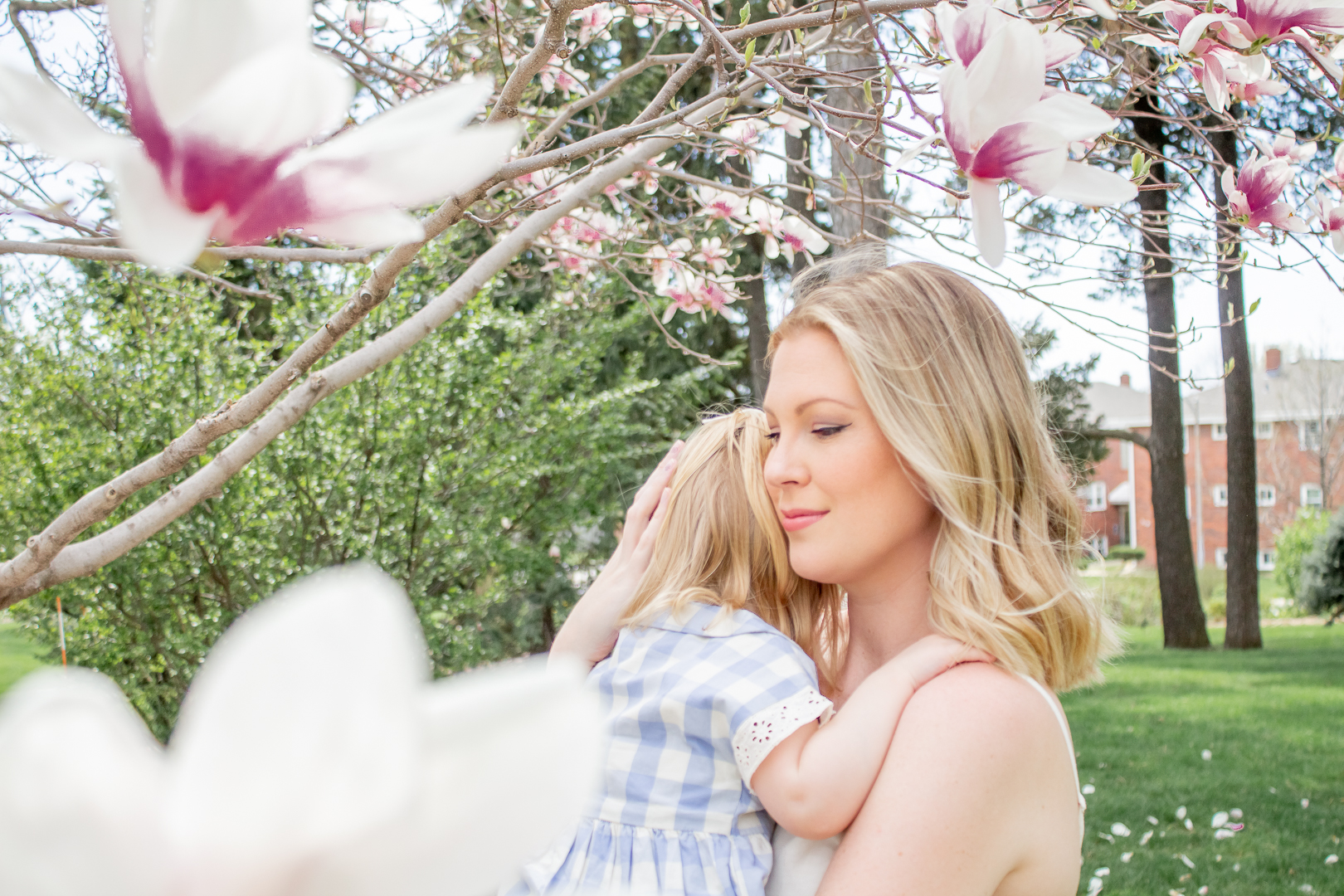 Pin It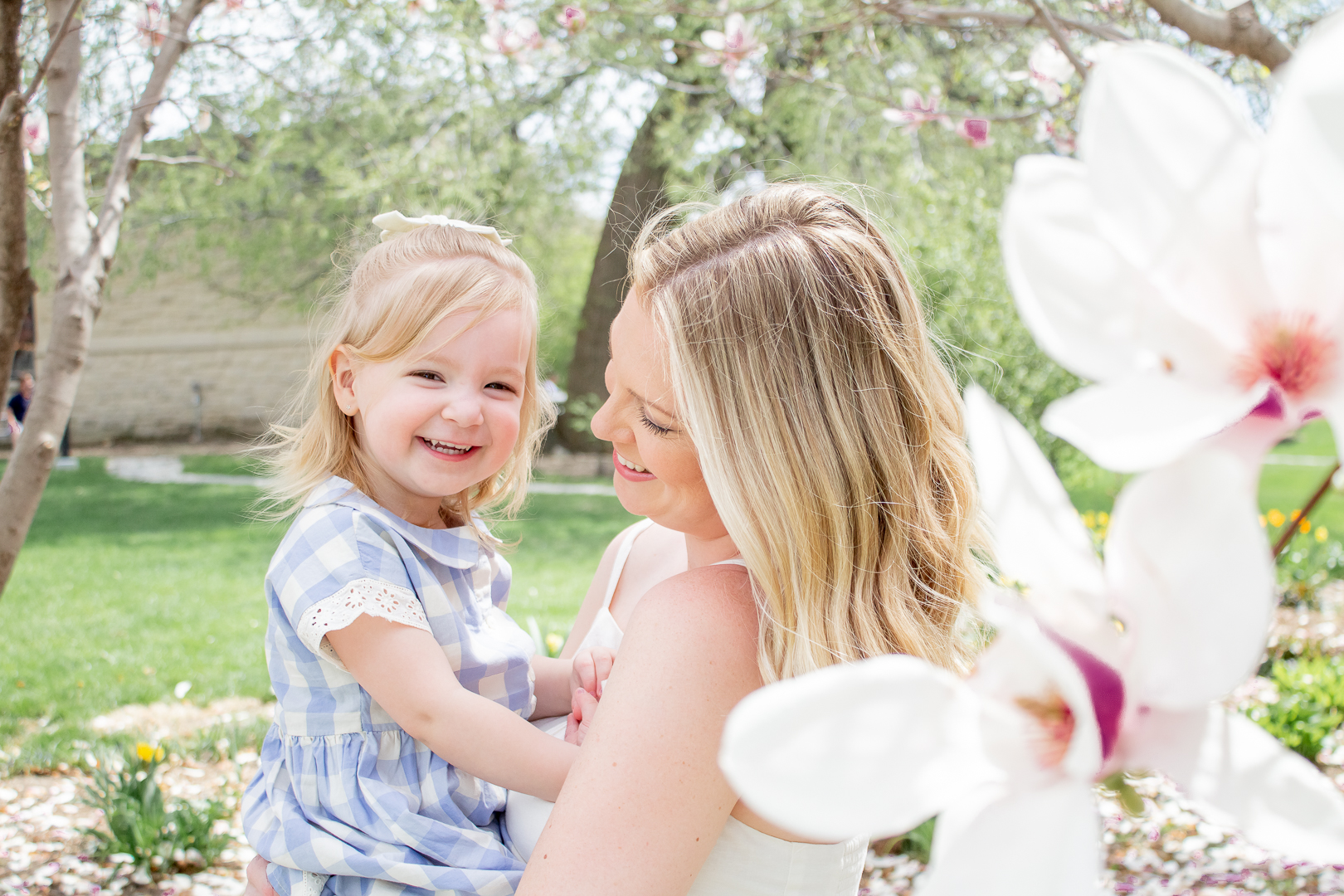 Pin It
DID YOU KNOW YOU CAN FIND OUR ENTIRE CLOSET OVER ON THE SHOP PAGE?
See something you like, but can't remember which post it's from? That's okay, we've made it easy for you…
Check out our closet, complete with links to everything we own, including all our furniture and home decor too! That's all Everley's clothes, Brooke-Lyn's clothes, Rohan's clothes and even all our shoes and accessories. We've tried to make it as easy as possible to get your hands on anything that catches your eye… you can shop it straight from our site. How cool is that?
LIVE #thecoordinatedlife